END. fit
Redesigning an app for END. that features a tailor function in order to ease the shopping experience. This concept was started at school as a one-week project for introduction to UI/UX design.
Jay shops online all the time. 
During his spare time, he would always check what's on sale and what's new.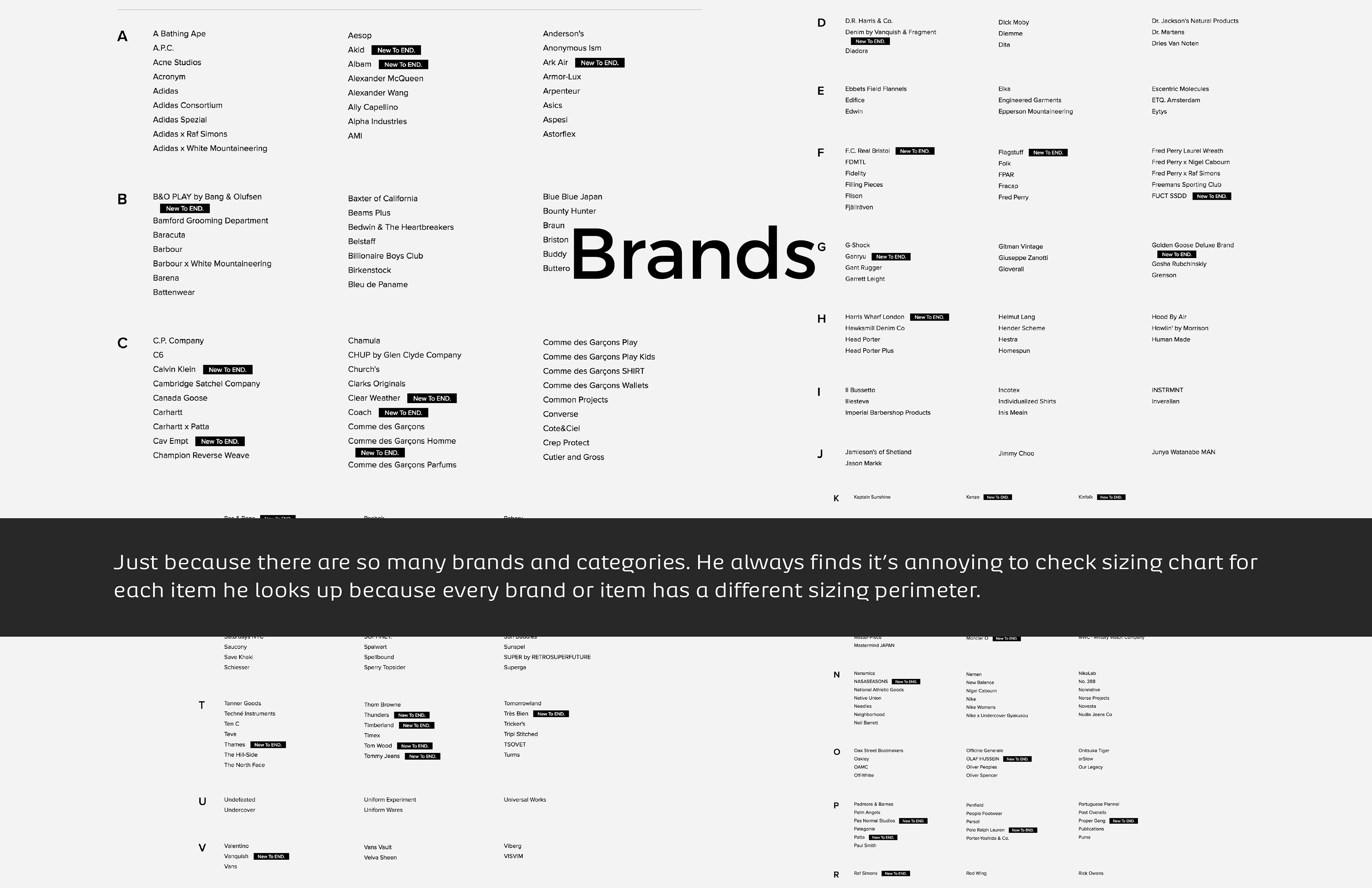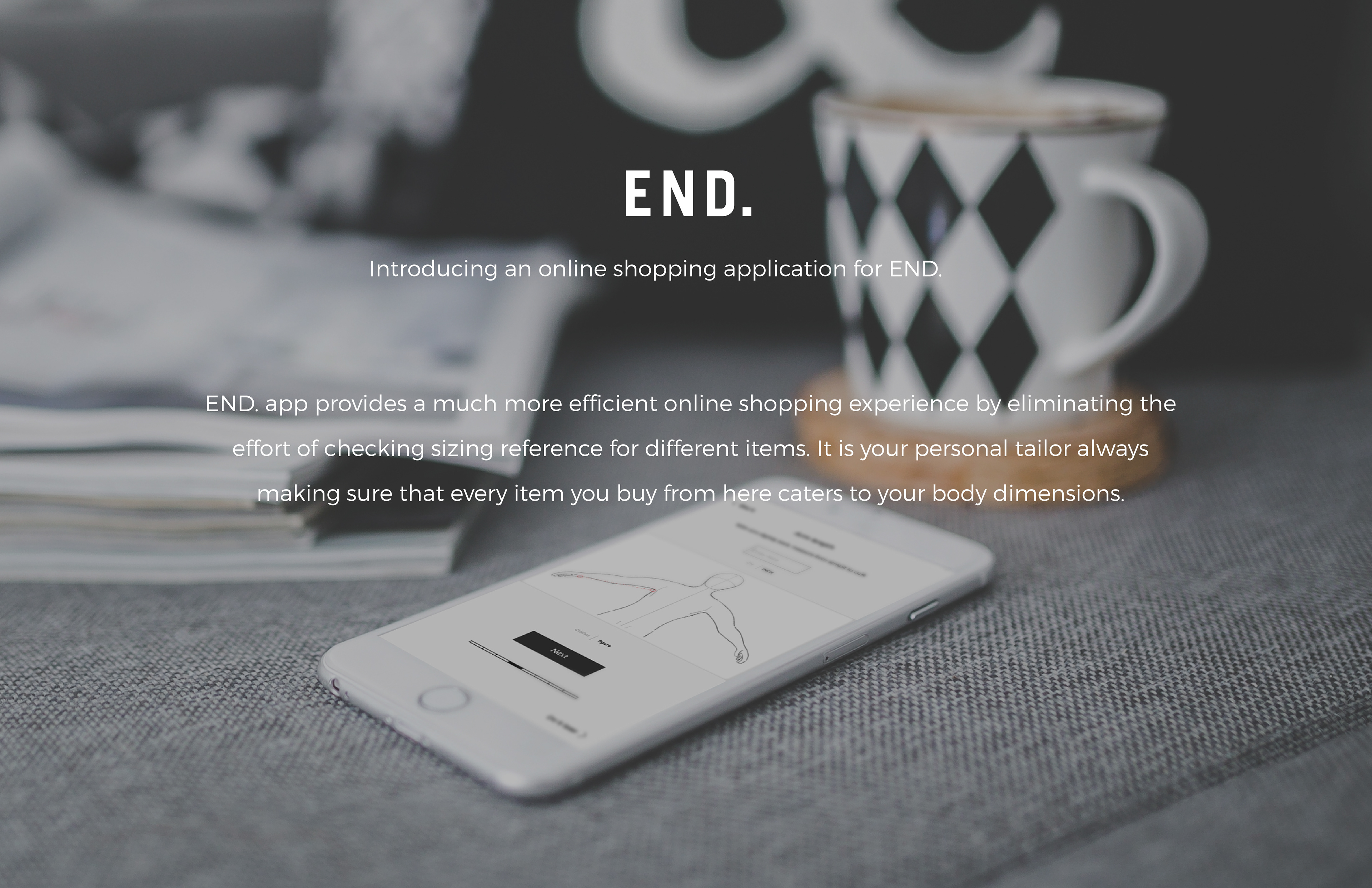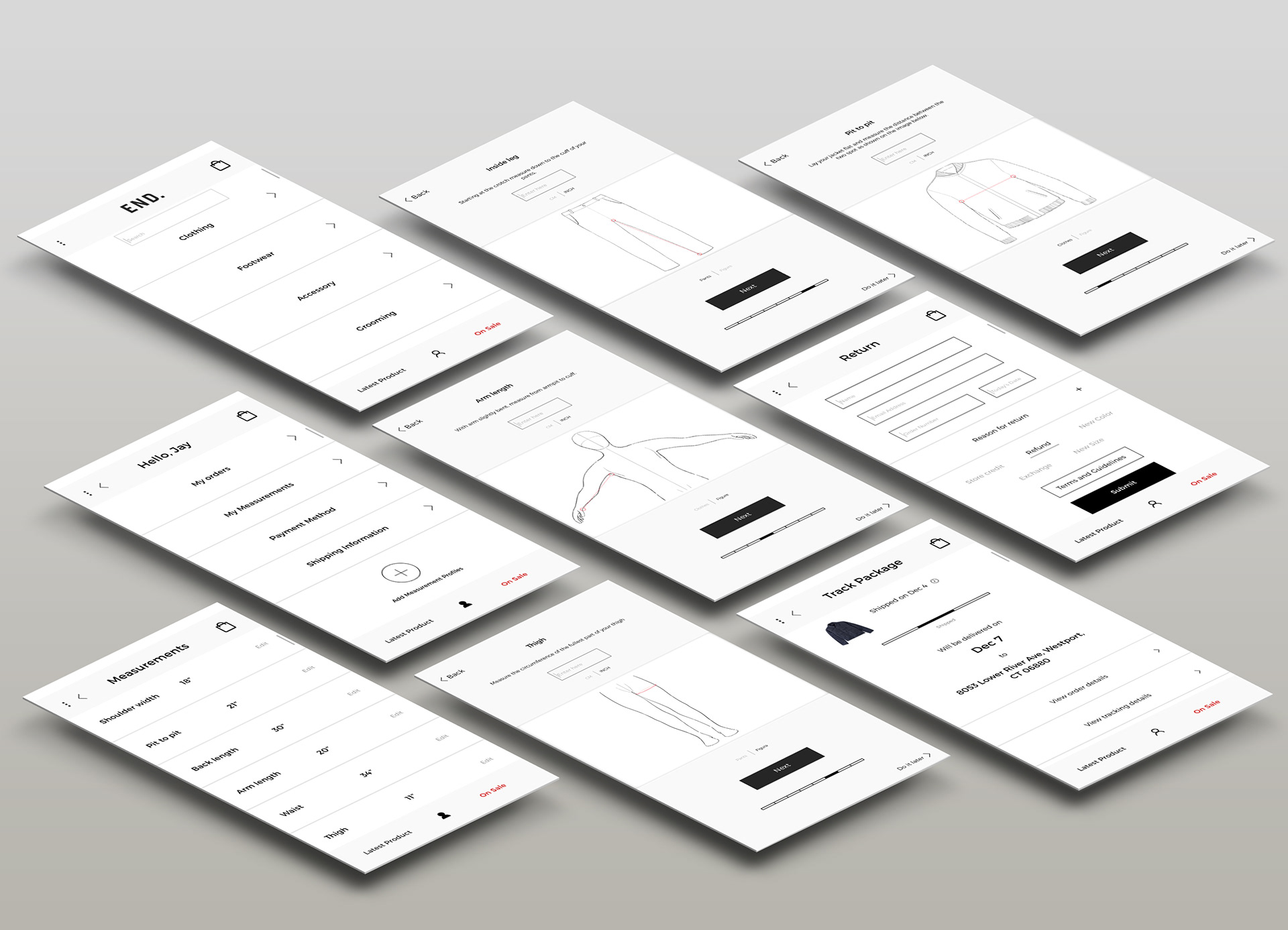 It guides you through the measuring process step by step. It may take you a few minutes, but you only need to do to once. Once your measurements are recorded, it automatically filters the items in sizes that perfectly fit your body.