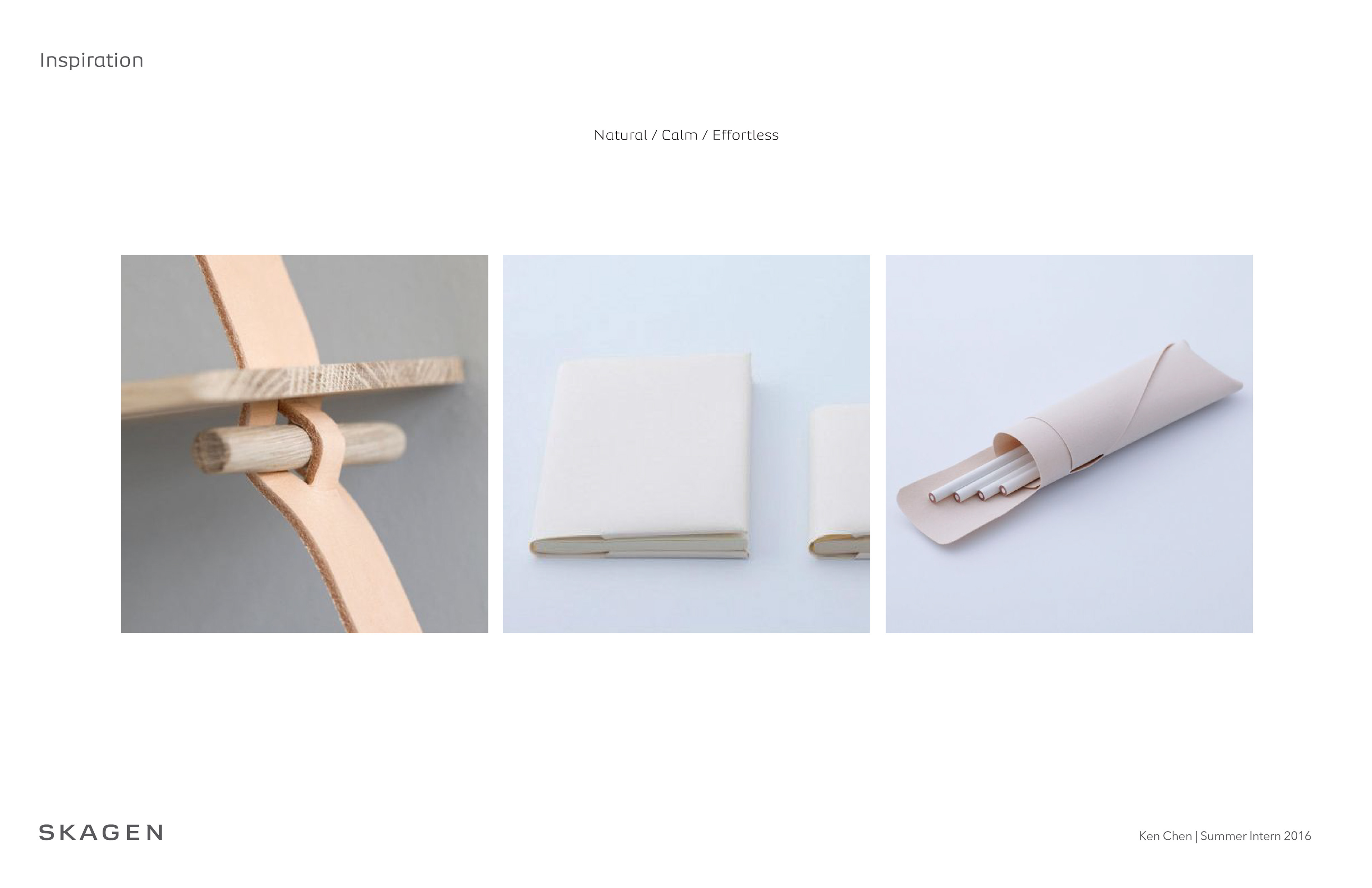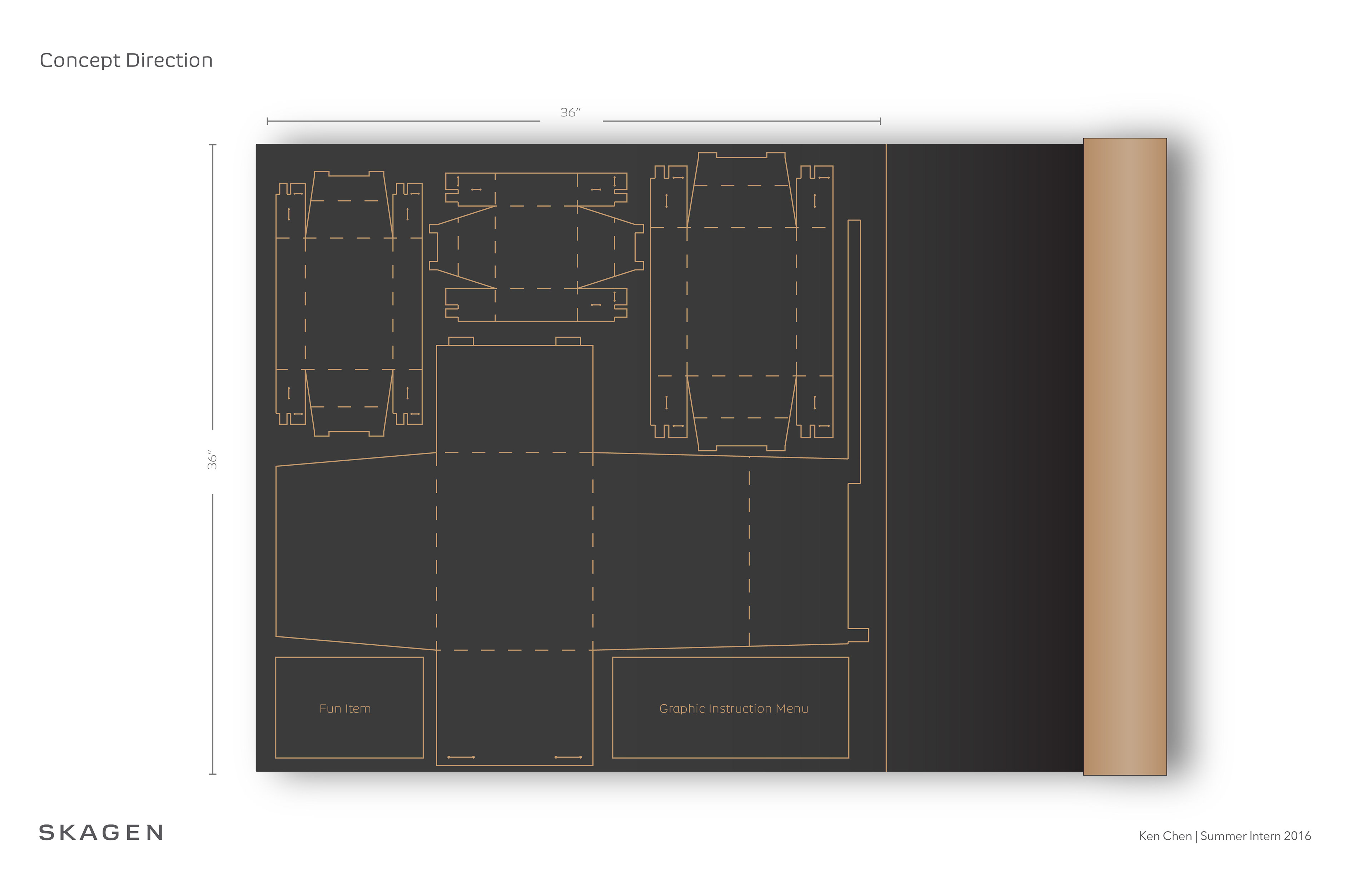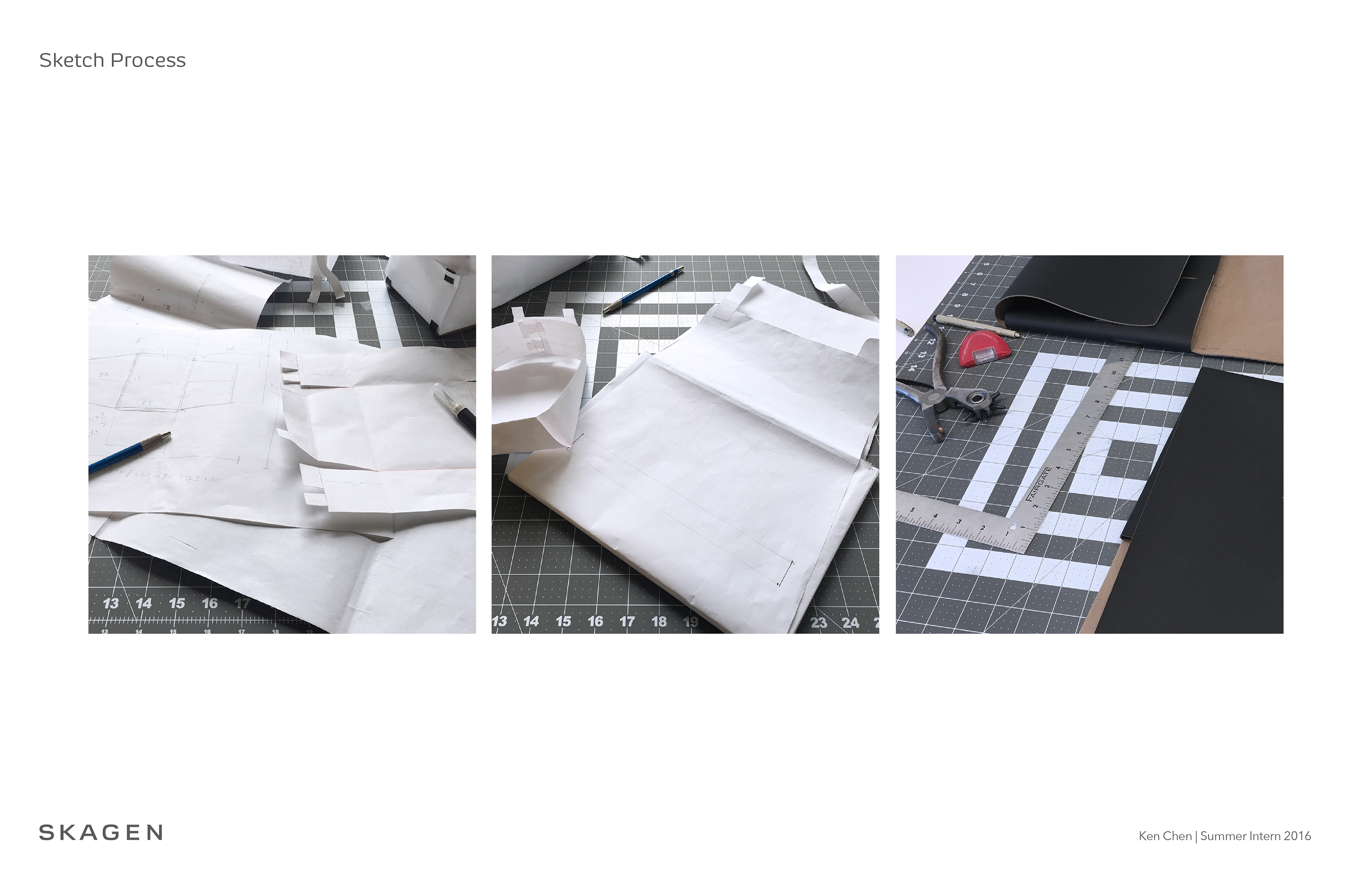 I decided to utilize a type of leather called Enspire that's recycled from old Spalding athletic balls. I liked that it was environmentally friendly as well as beautiful to work with. After testing a few different thicknesses, I went with a 1.2mm leather that was pliable and held its shape.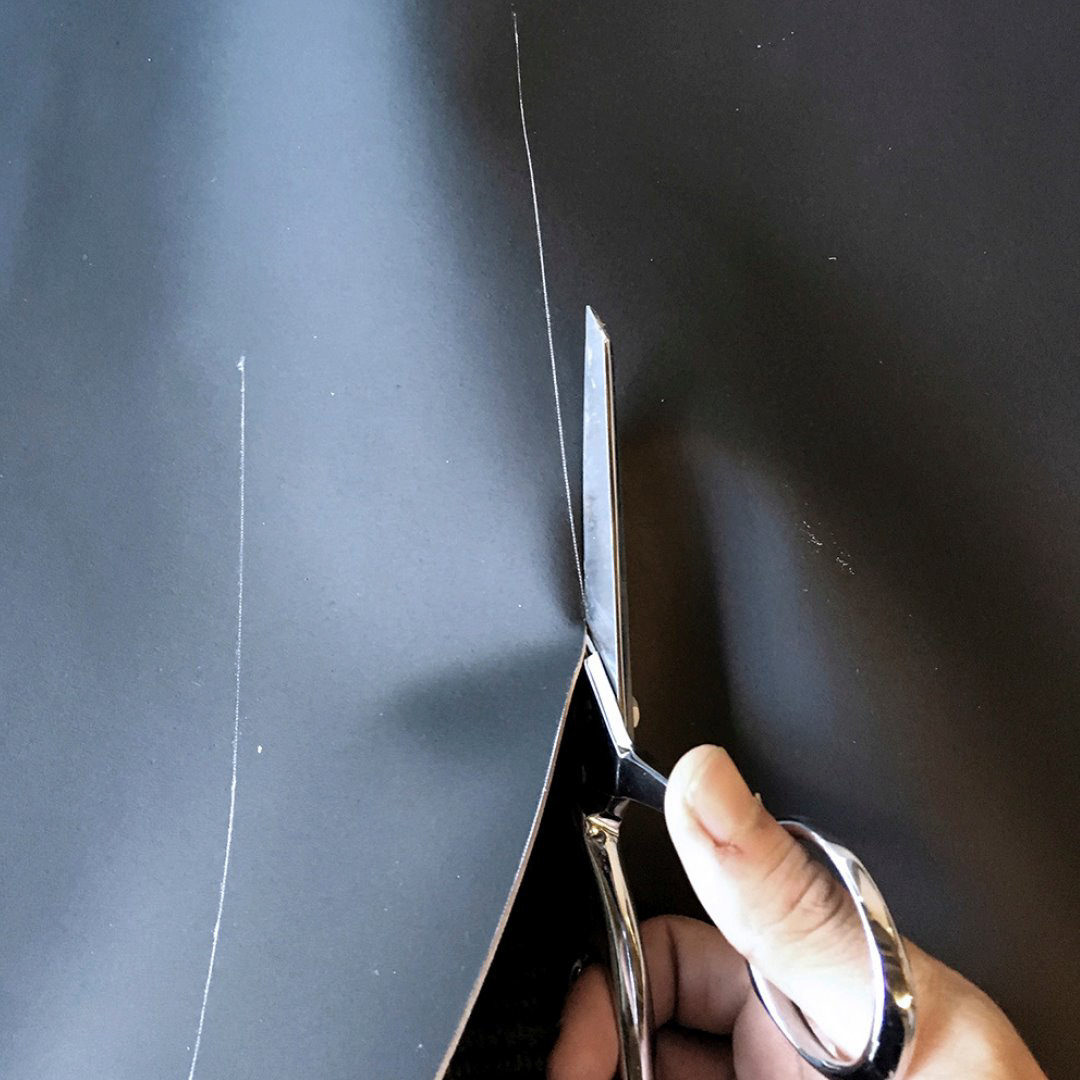 I was inspired by the art of origami and assembled the collection using only cuts and folds. Here, the portfolio comes to life.
Each item is made of one piece of pattern that creates the shape through simple slots and folds.