Providence Optical carries a vast array of unique and sophisticated eyewear from independent eyewear companies located around the world. By attending Optical Expos internationally in France, Italy, and New York, they are able to hand pick unique and limited edition frames. They also offer bespoke and custom frame production in a variety of materials. Products are displayed here based on the frame categories and style instead of brand identity.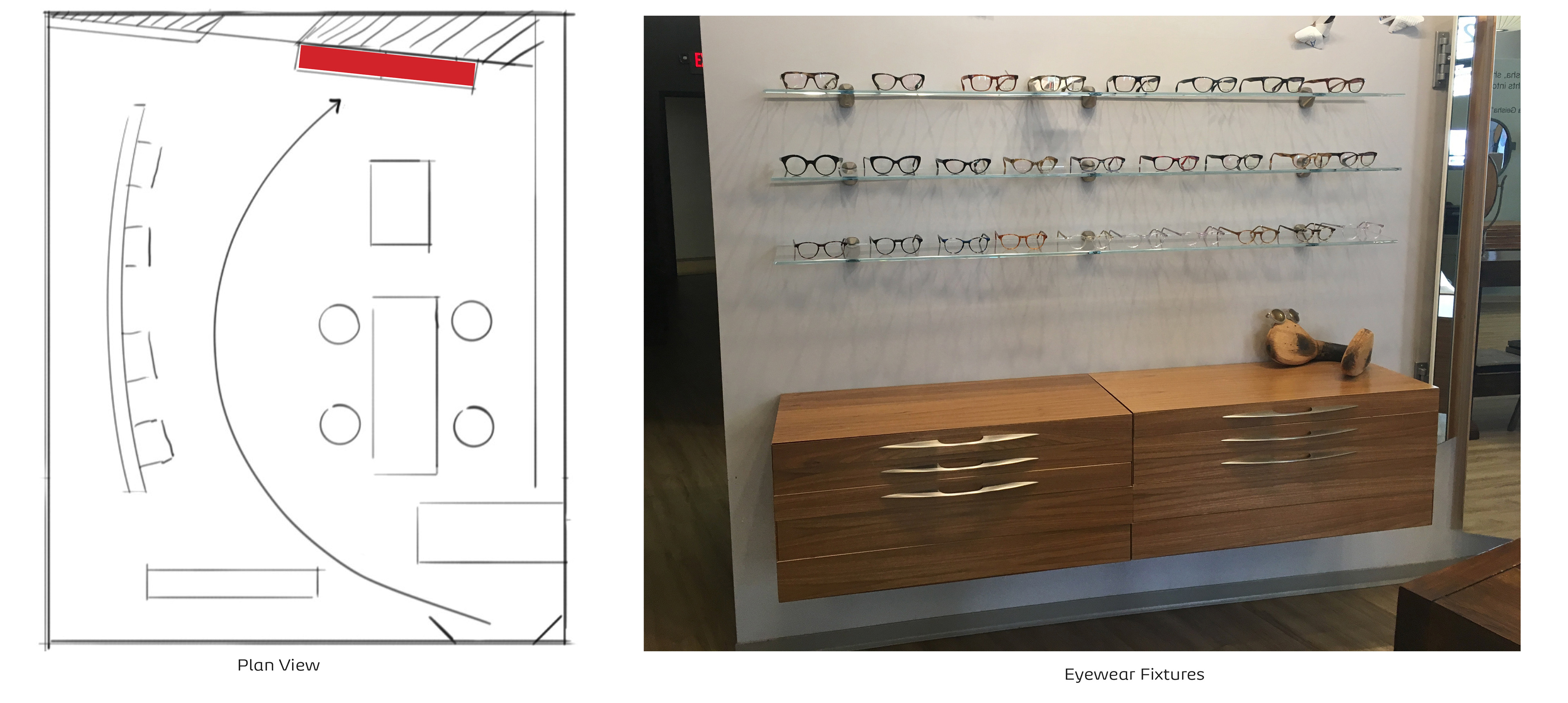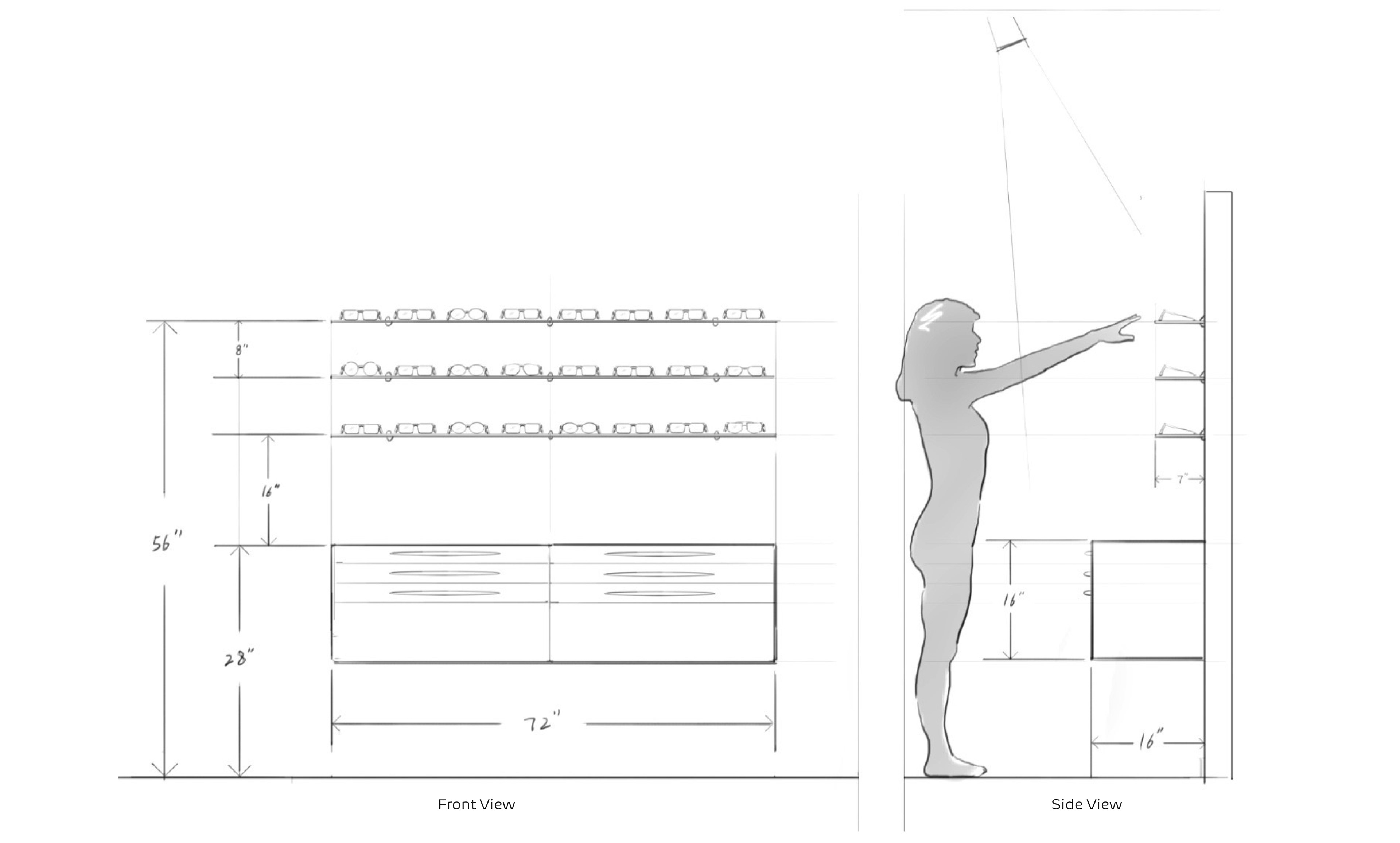 (The following conclusion is partially based on the results of interviewing the store owner)
 The Glass shelves don't fit the high-end eyewear well, it seems like the products are not being carefully treated.
  The drawer chest confuse the customers as a storage space, but it is actually supposed to be a display for more selection. 
 The bottom two drawers are hard to open, even though they are storage for cases and packages.
 Because the store is located by the street, there is not enough of daylight especially when it gets dark early during the winter.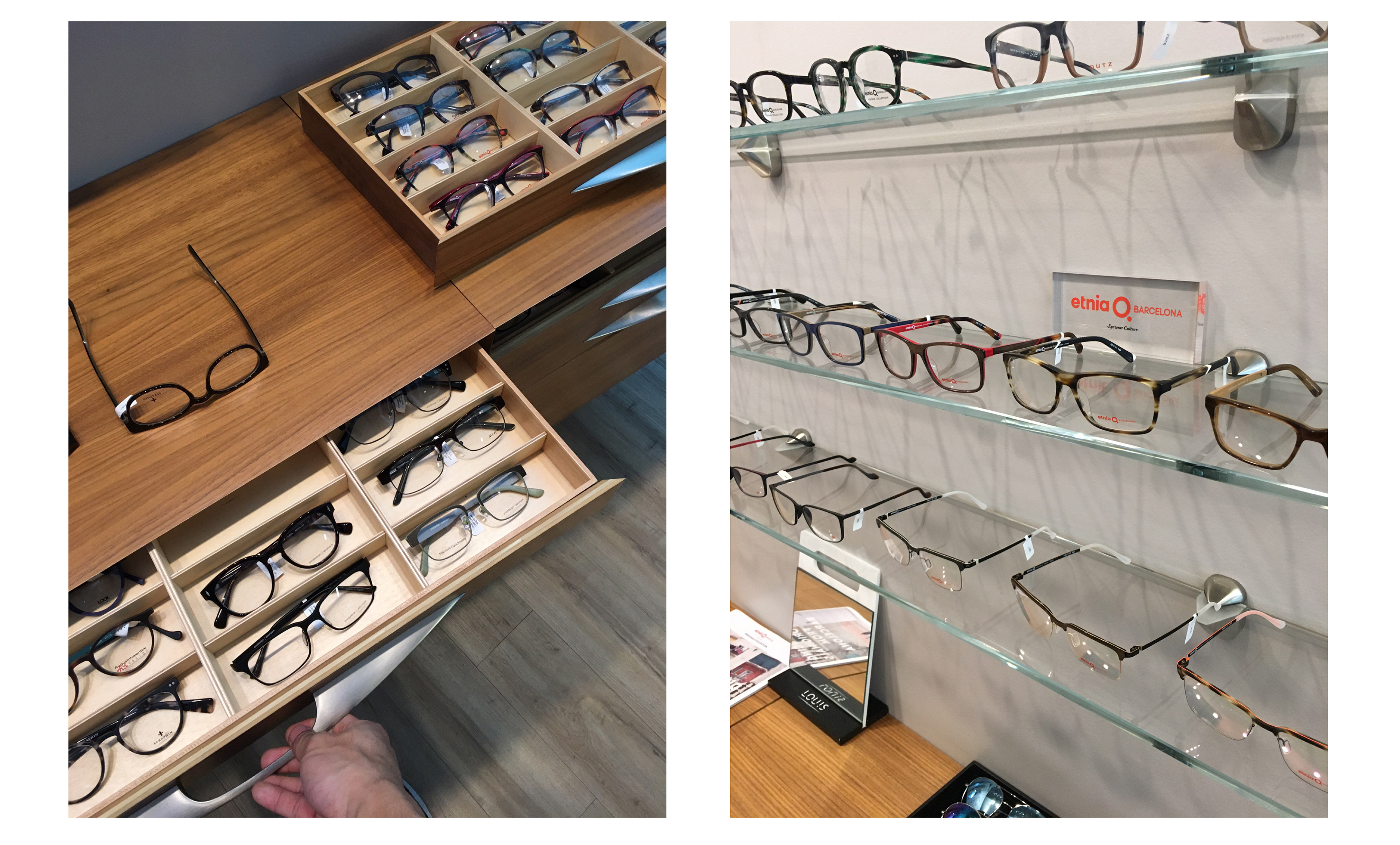 Product is always the hero on the shelf, they should be displayed and appreciated as each individual piece. I want to make the product more visible and more defined by minimizing the fixture. Instead of being hidden in the drawers, more selection is visible to the costumers.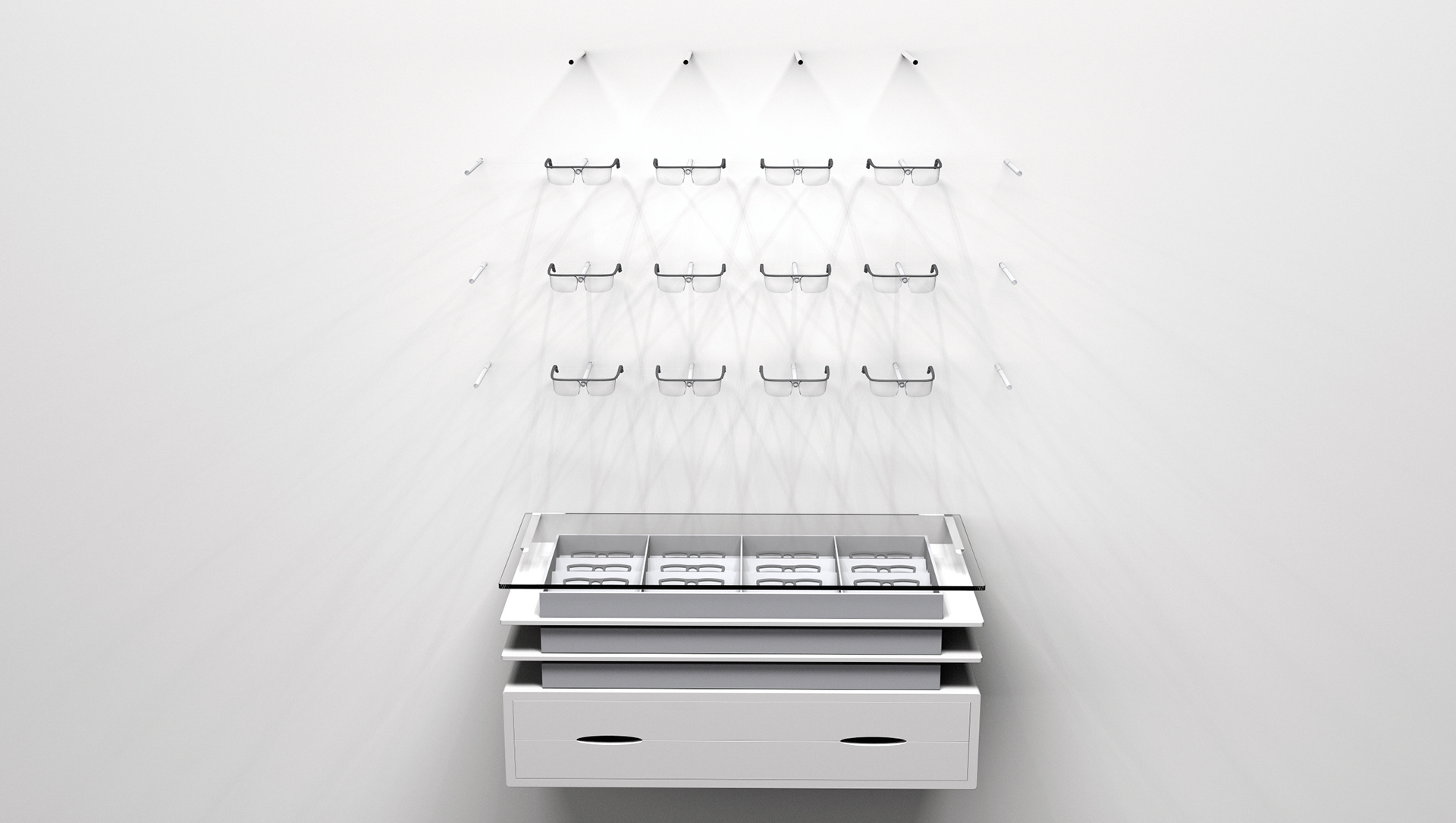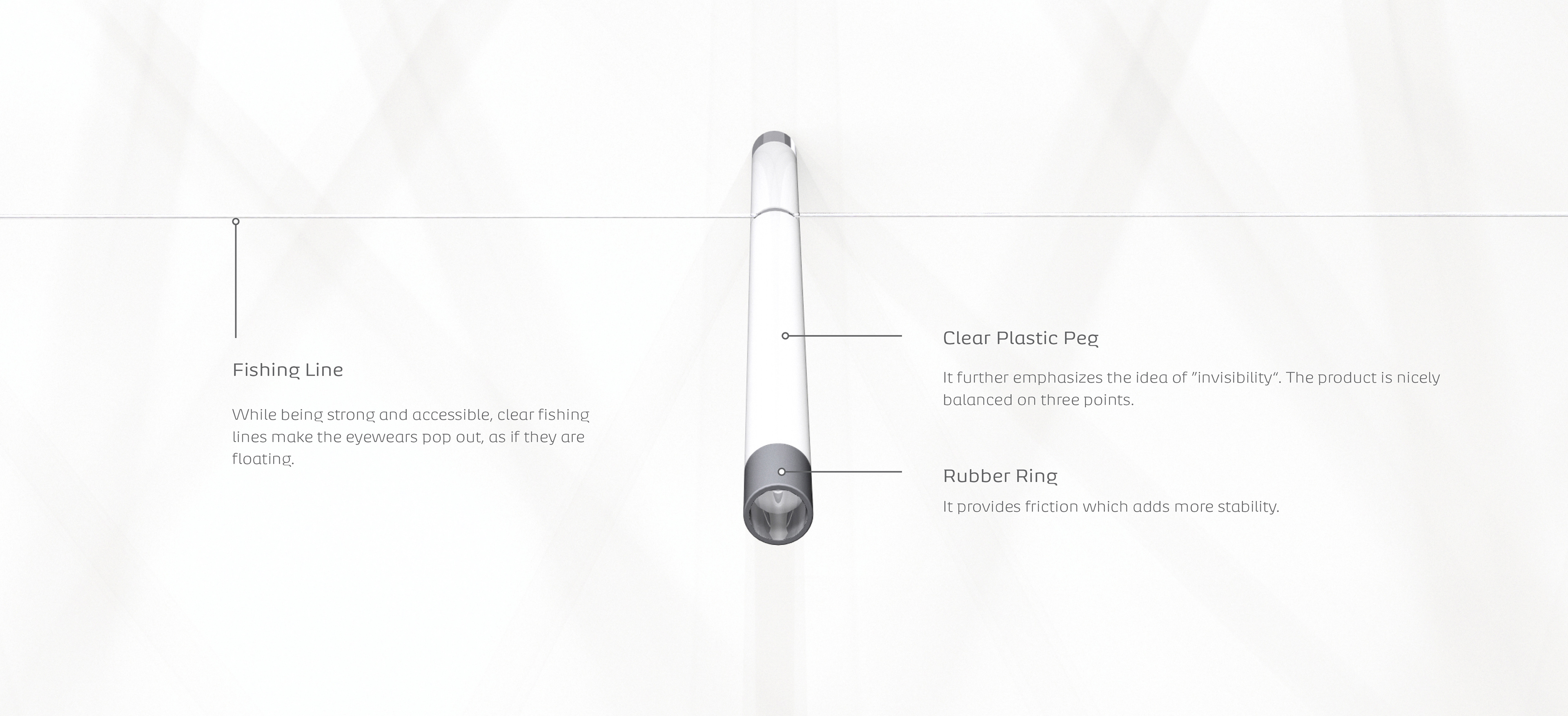 Each piece of eyewear is made precisely, thus they need to be perfectly displayed in a precise grid.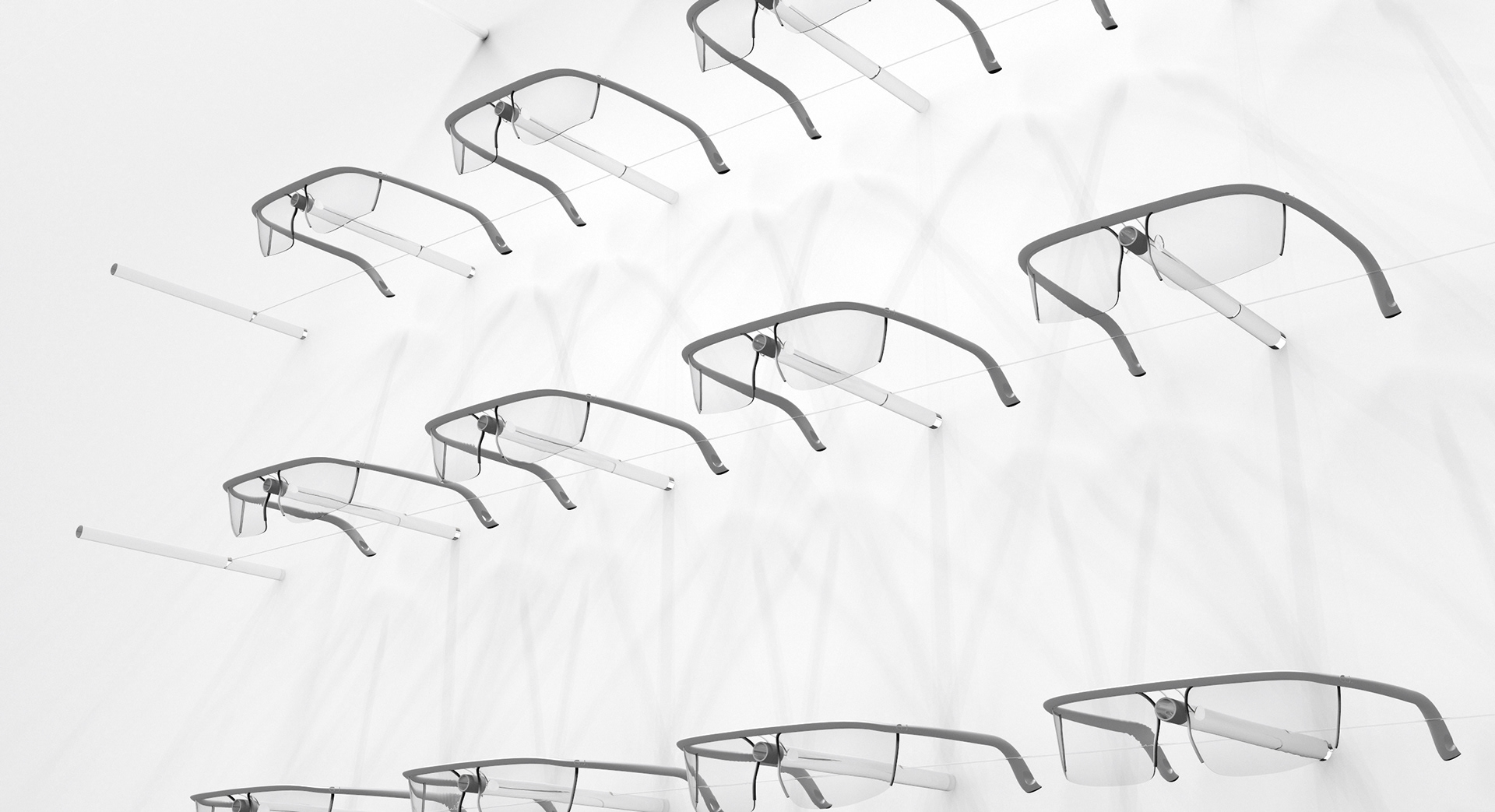 The top row emits LED light, due to the poor lighting condition and lack of daylight during winter.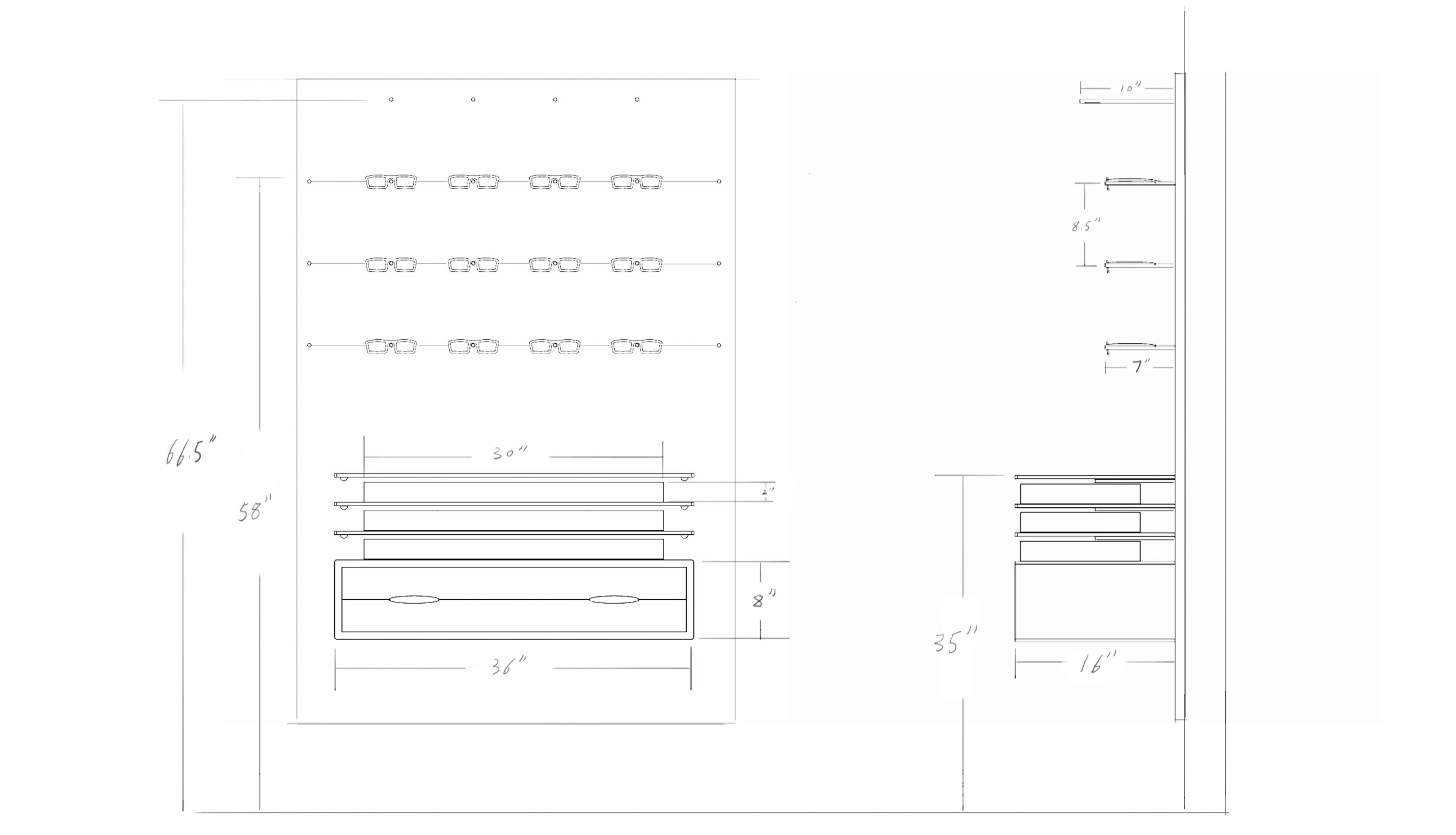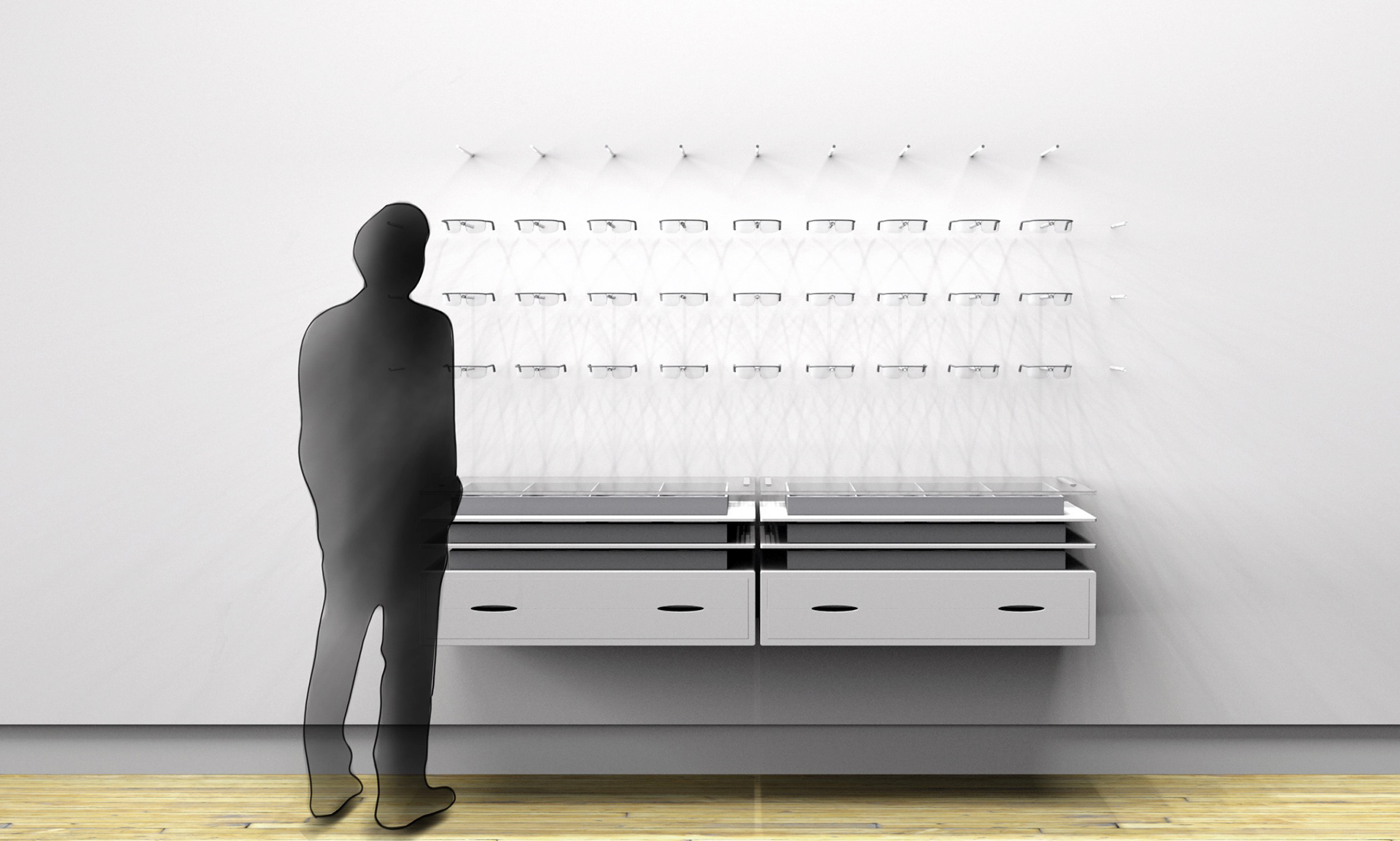 Full Scale Cardboard Mockup