Before I jump into the projects, here is my impression and understanding on Skagen Brand.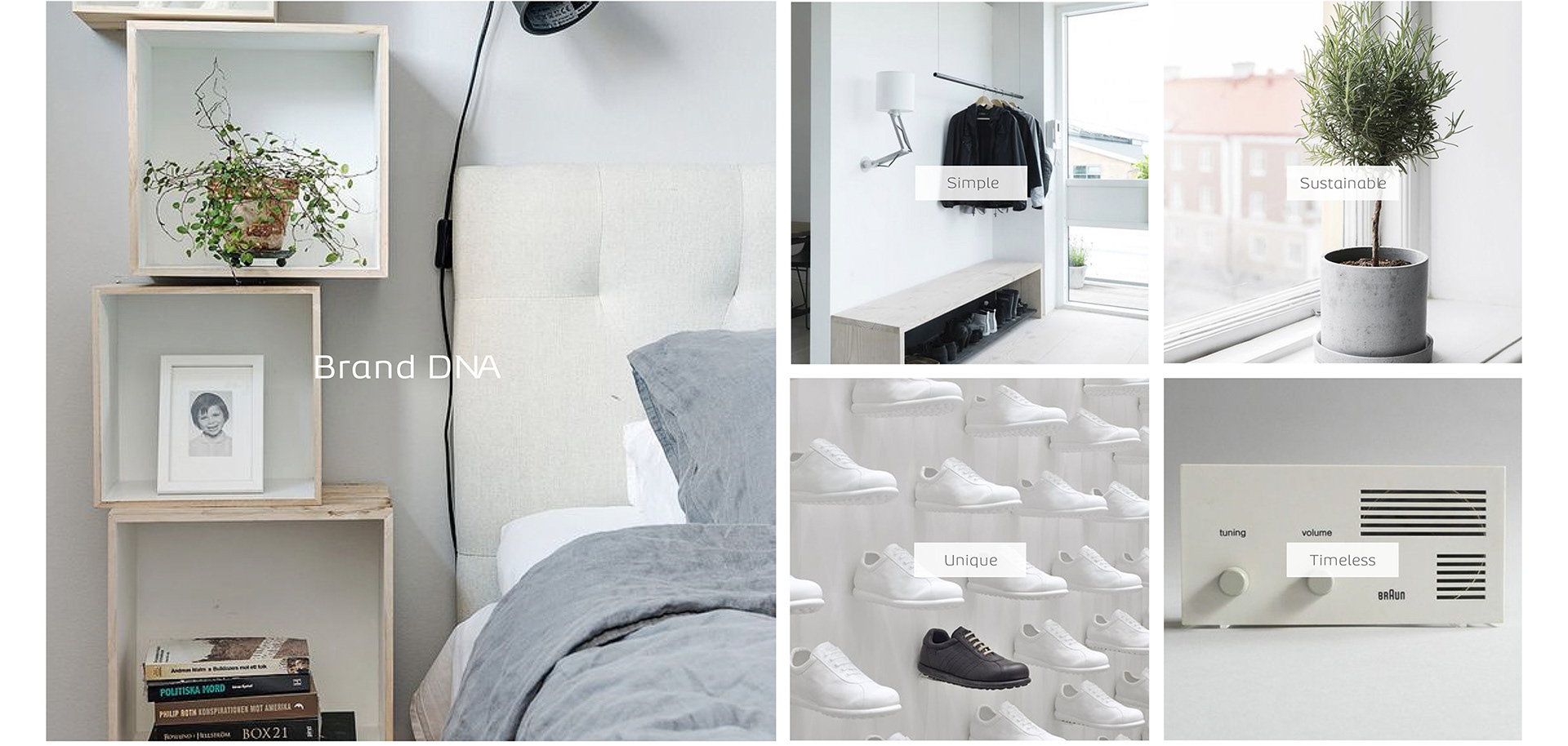 What if a watch has tactile elements that wearers can physically interact with. Kino is a analog watch concept that focuses on tangibility. When people are nervous, concentrated or bored, most of them play with their fingers, pens, or rings. This type of meditative and unconscious behaviors usually help them relief anxiety and focus on their train of thoughts. Kino features a non-functional top ring that gives you a satisfying clicking sensation when you spin it around with your finger. 
Keywords   
       Meditative / Intuitive / Rhythmic


The top ring has a slight angle that chamfers inward and 
has ridges to catch your finger more easily. The modern and minimal lug-less case further 
elevates the unique top ring design of Kino. The case is also slightly tapered to resonate the angled top ring design. The dial language is 
minimal and clean in order to balance out the relatively 
small dial opening. minimal emboss indices and logo offers open and breathable negative 
space. A accent of blue adds a bit of vitality to Kino. It comes with silver and black version with nylon straps.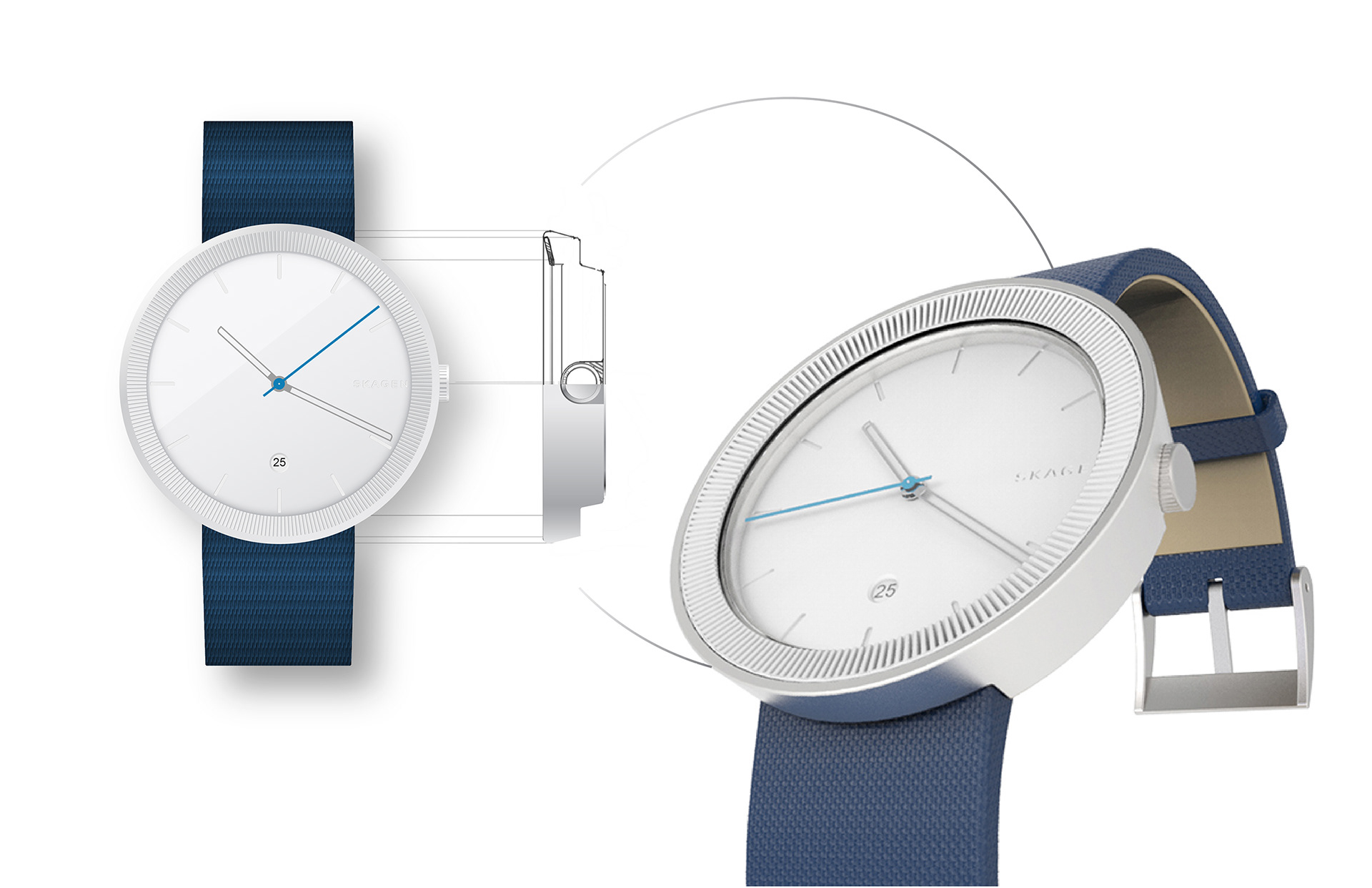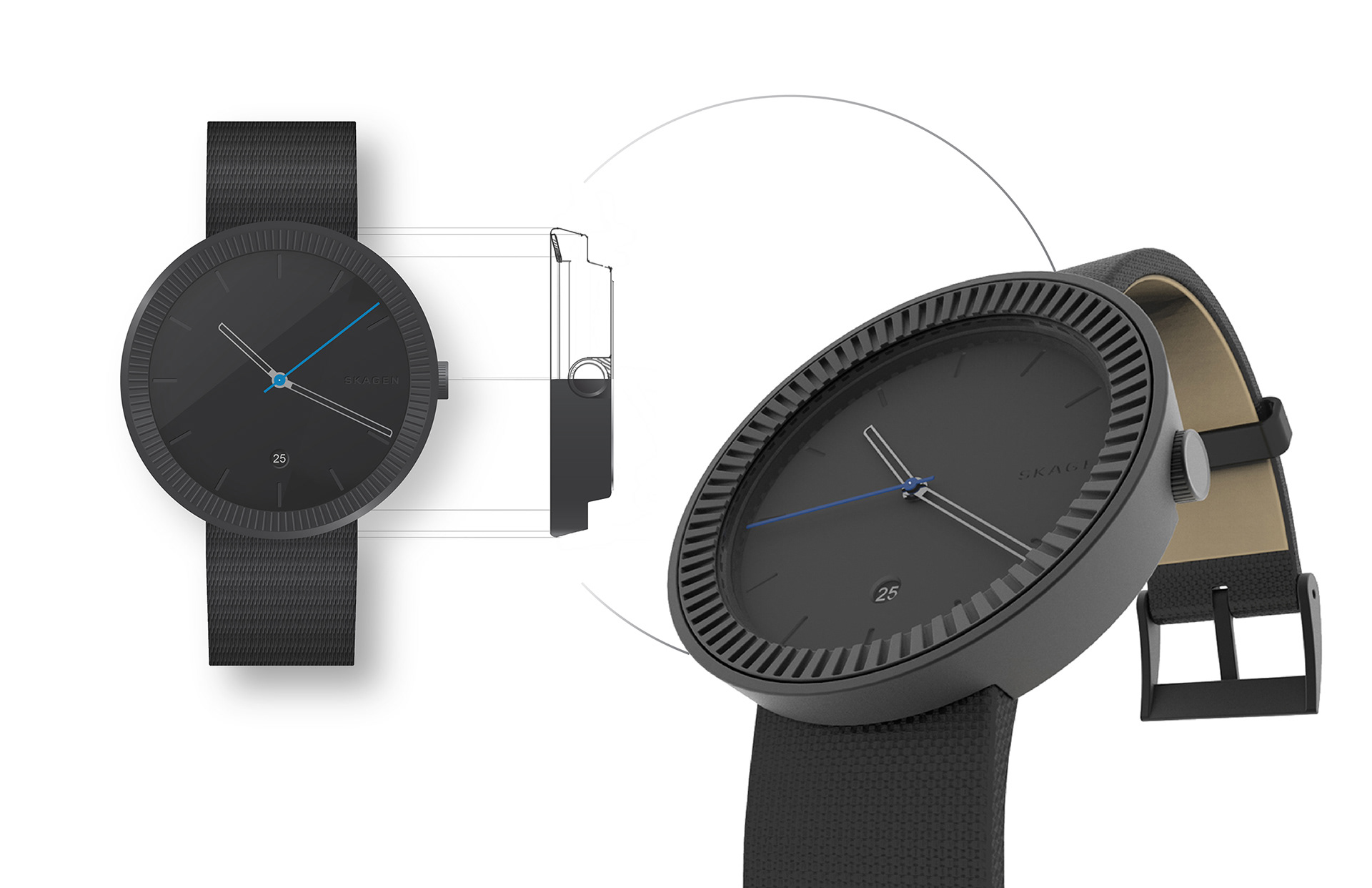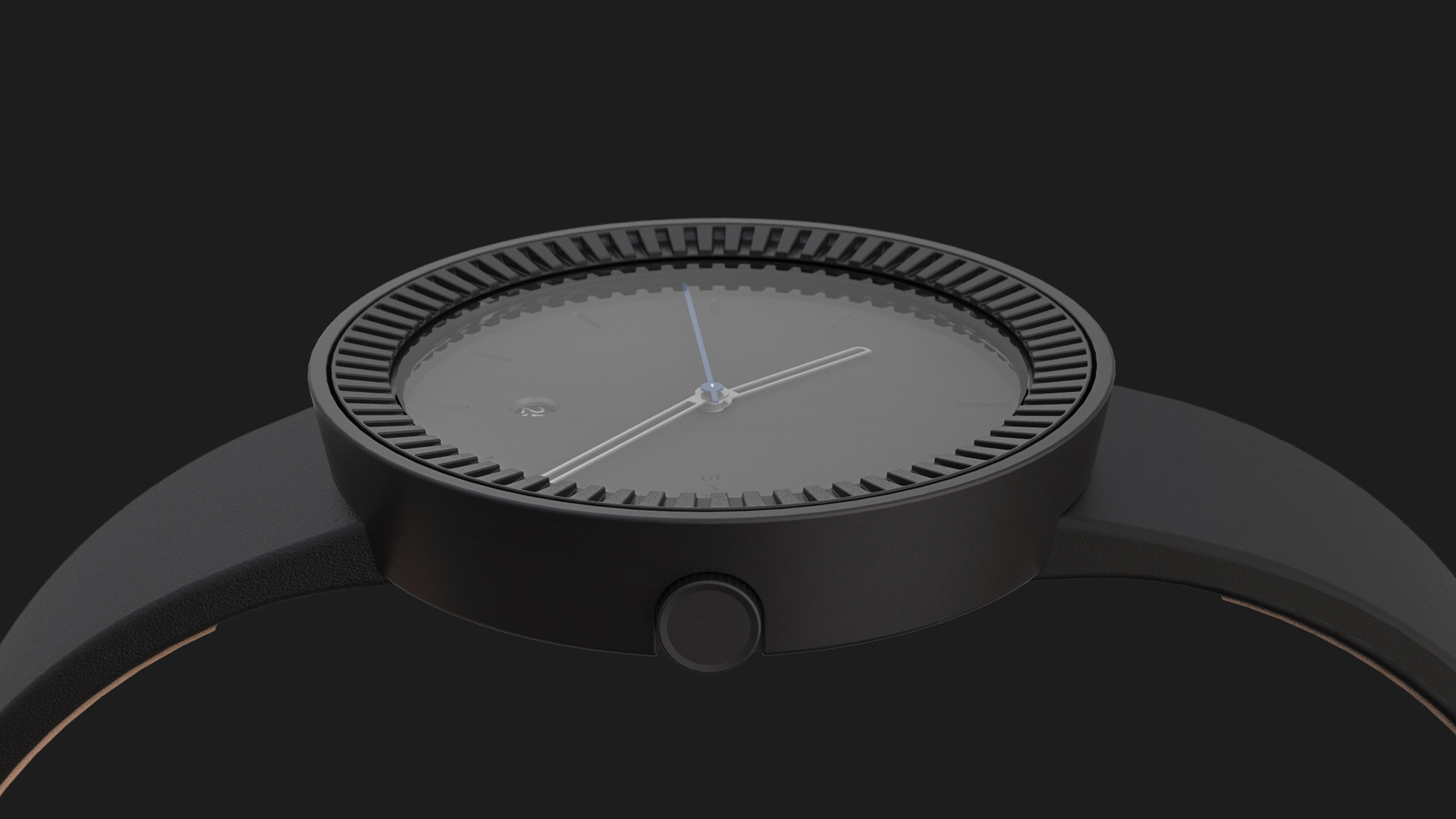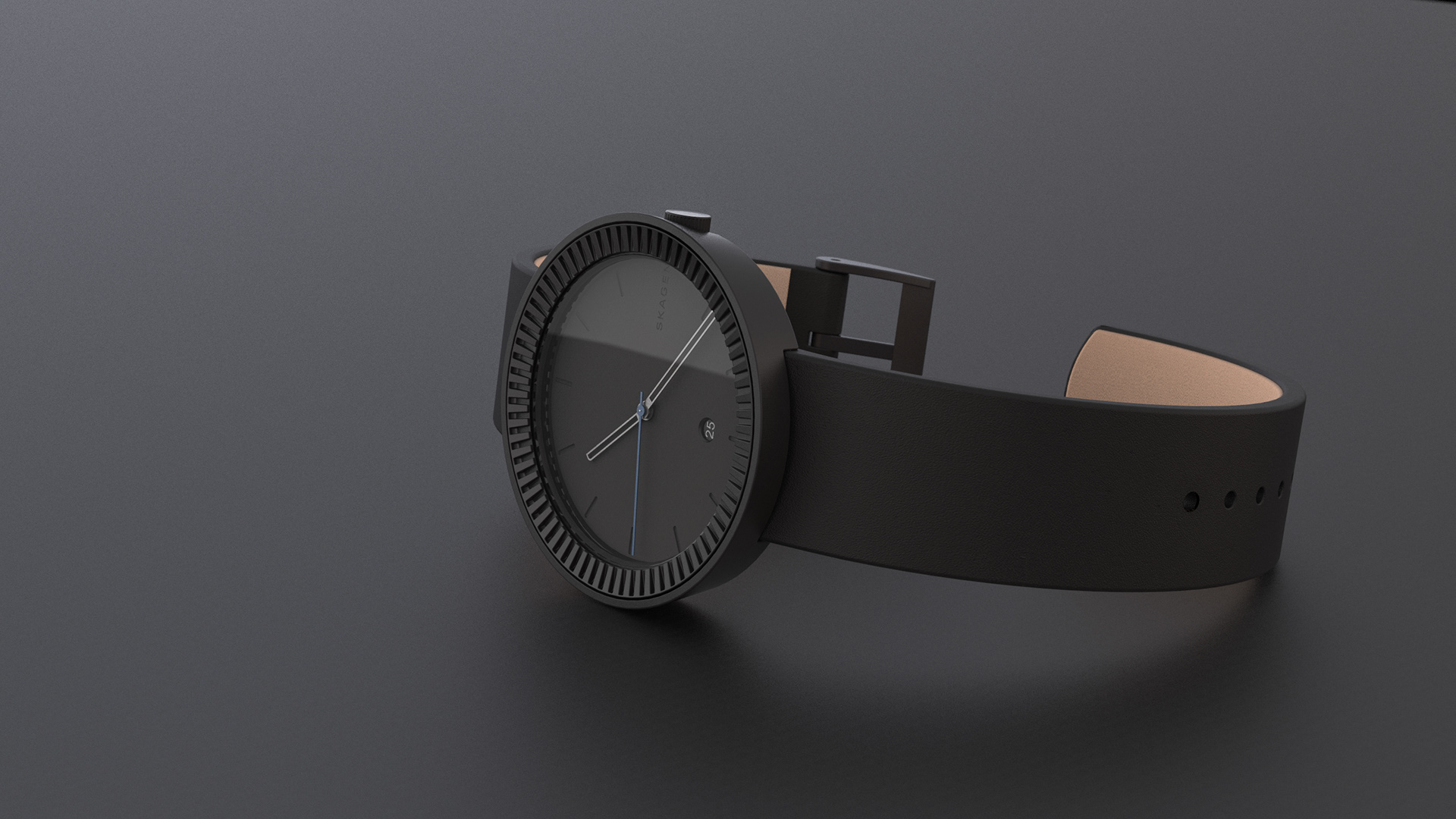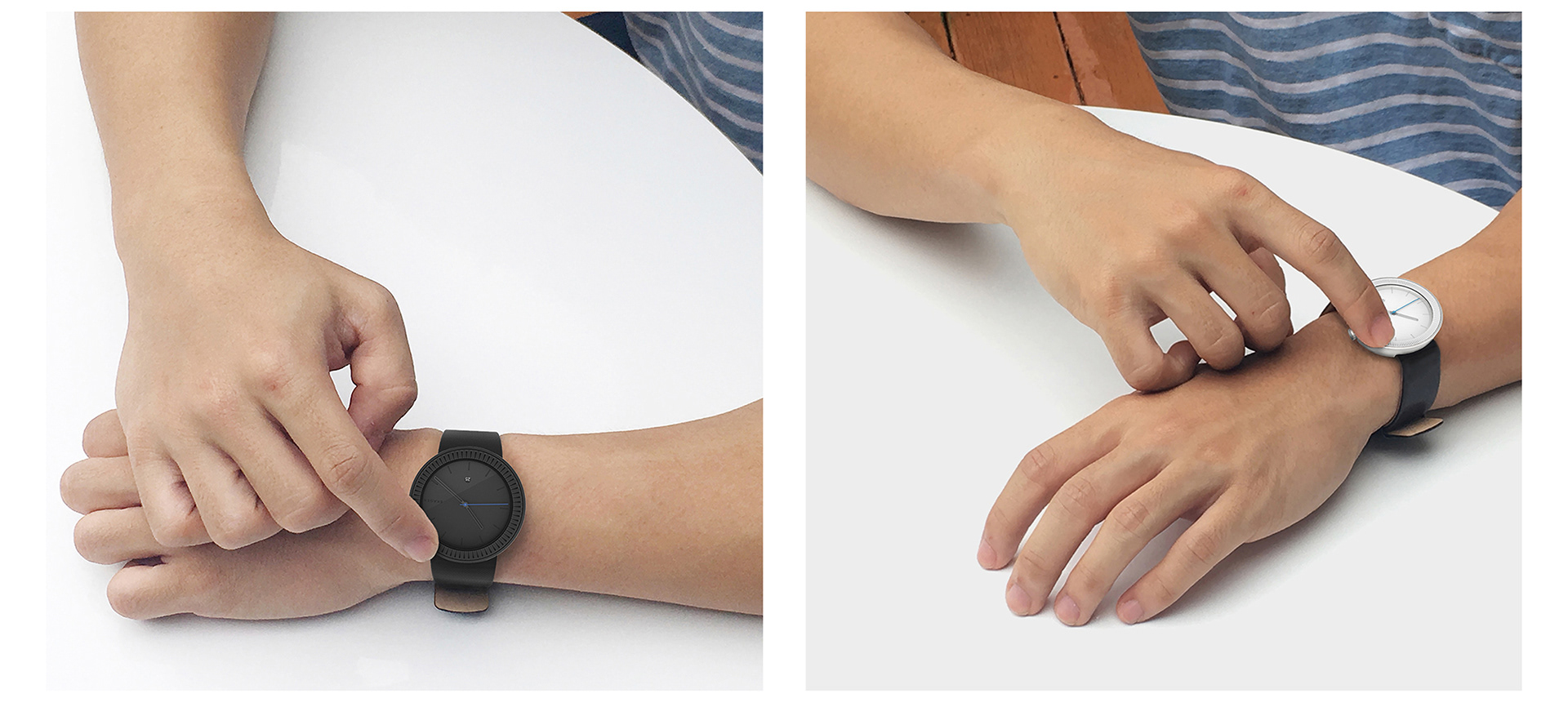 Project II - Activity Tracker
Balance is an essential element of life. Pivo is a activity tracker concept that not only encourages the wearers to be active, but also reminds them to slow down and take a breath. The goal is not to walk a certain amount of steps, but to live with a balance lifestyle.
Keywords   
       Balance / Calm Technology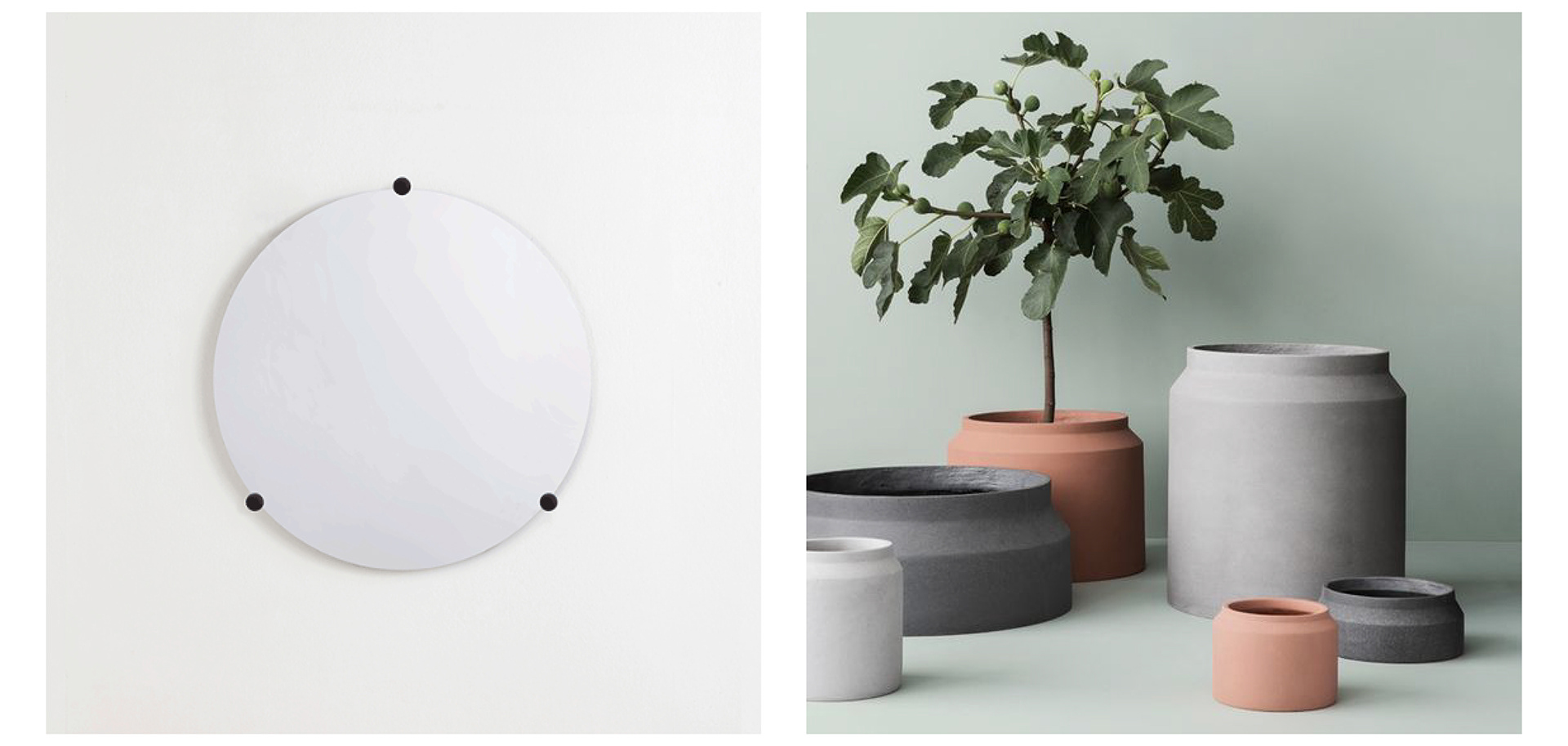 "The mobile's life is hanging by a thread, and tells us how to get a peaceful mind. The goal of life is not to be ahead. It's rather time to feel how threads are twined"                                                                                                                                                                                                                  - Chr. Flensted 1973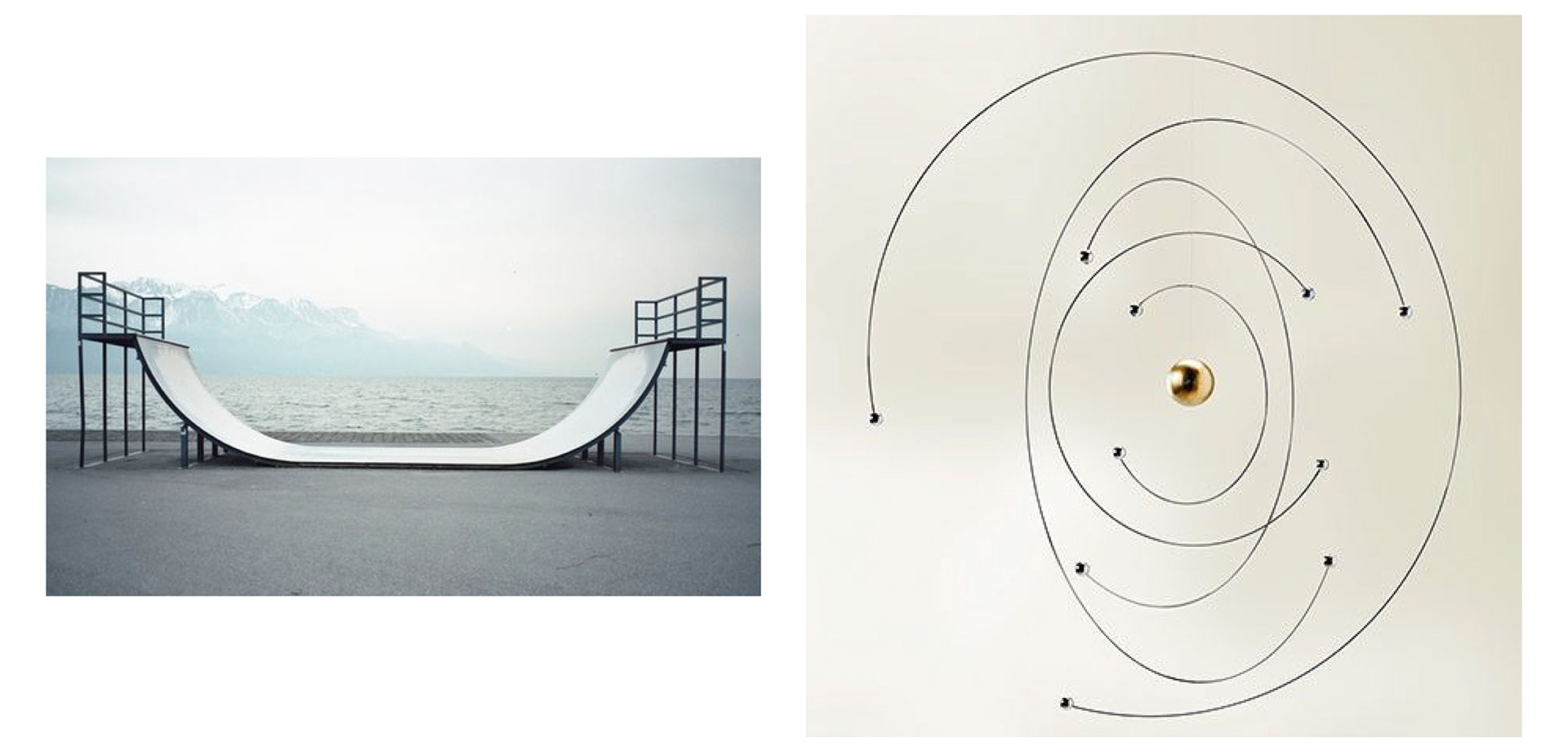 Imagine the balance is illustrated as a glass of water, it spills out on the heavy side.
Need some rest                                                                Go take a walk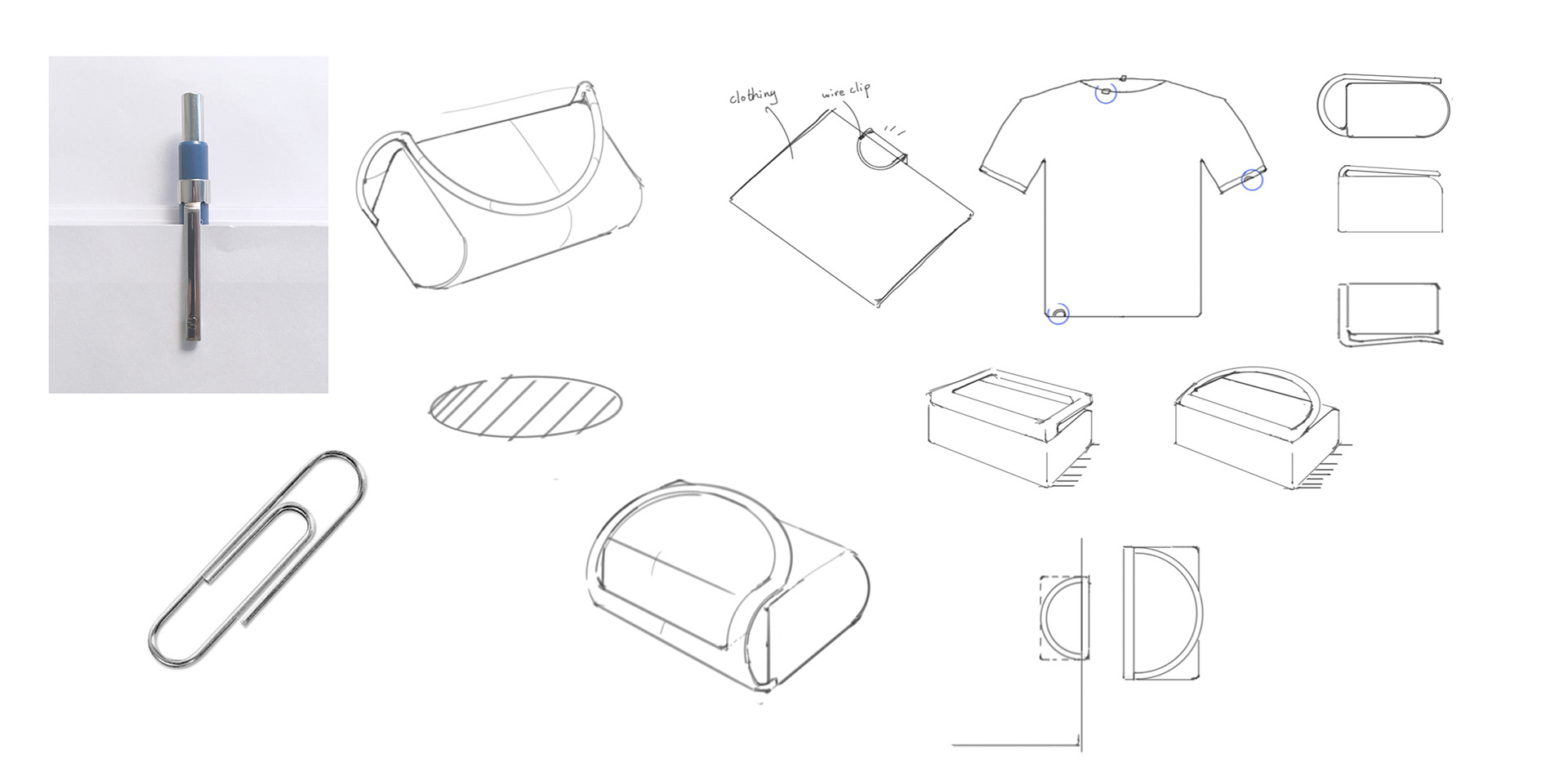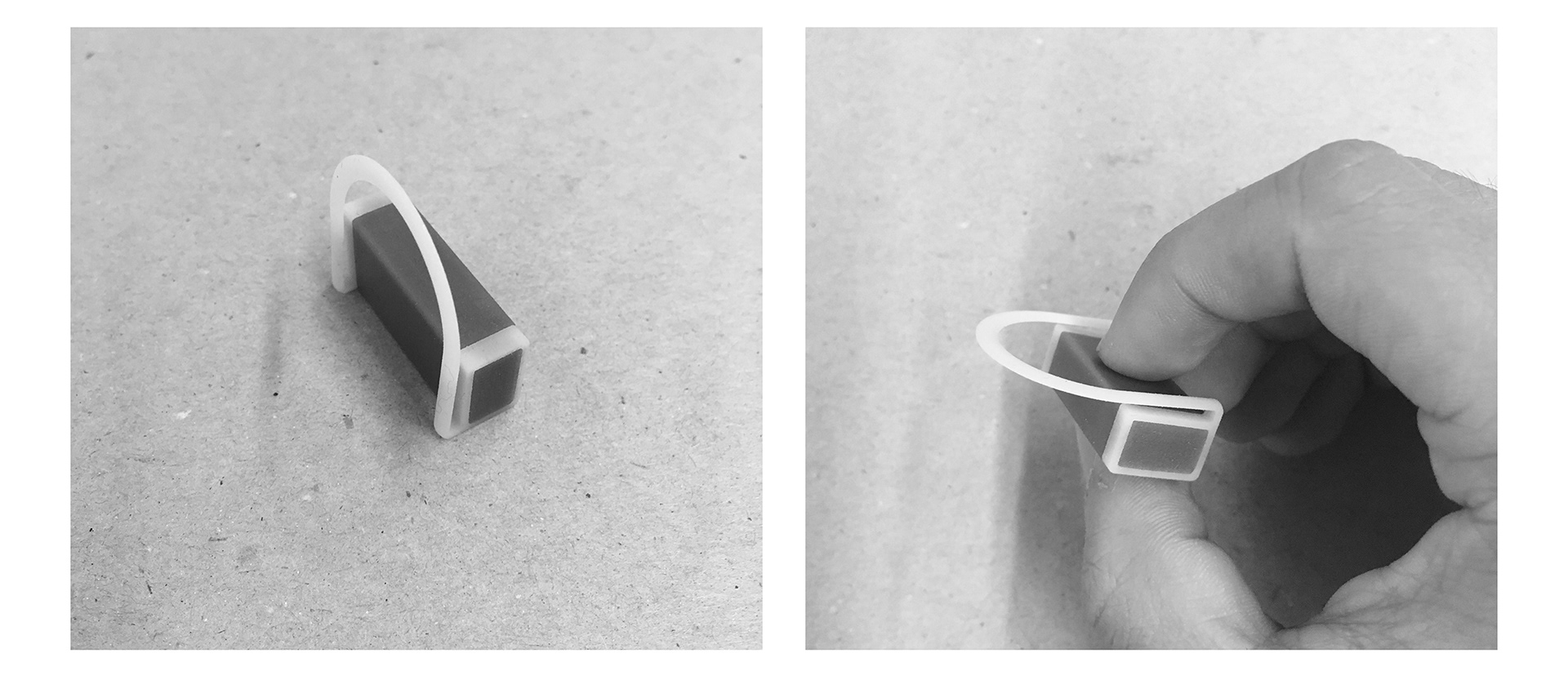 A durable and trendless piece that is worth to wear for a lifetime. This platform resonates the Skagen brand DNA of balance and being unique in a humble and quiet way. Rather than being eye-catching, the design is
 unobtrusive but still unique and elegant. Its a clip that only the wire portion is showing while the module is 
hidden underneath the clothes. The clip is made of stainless steels. It has a curve cross section profile which makes it more durable. Pivot also utilizes the spec of this module where you can open the top case to switch batteries and see the LED signal when wearing.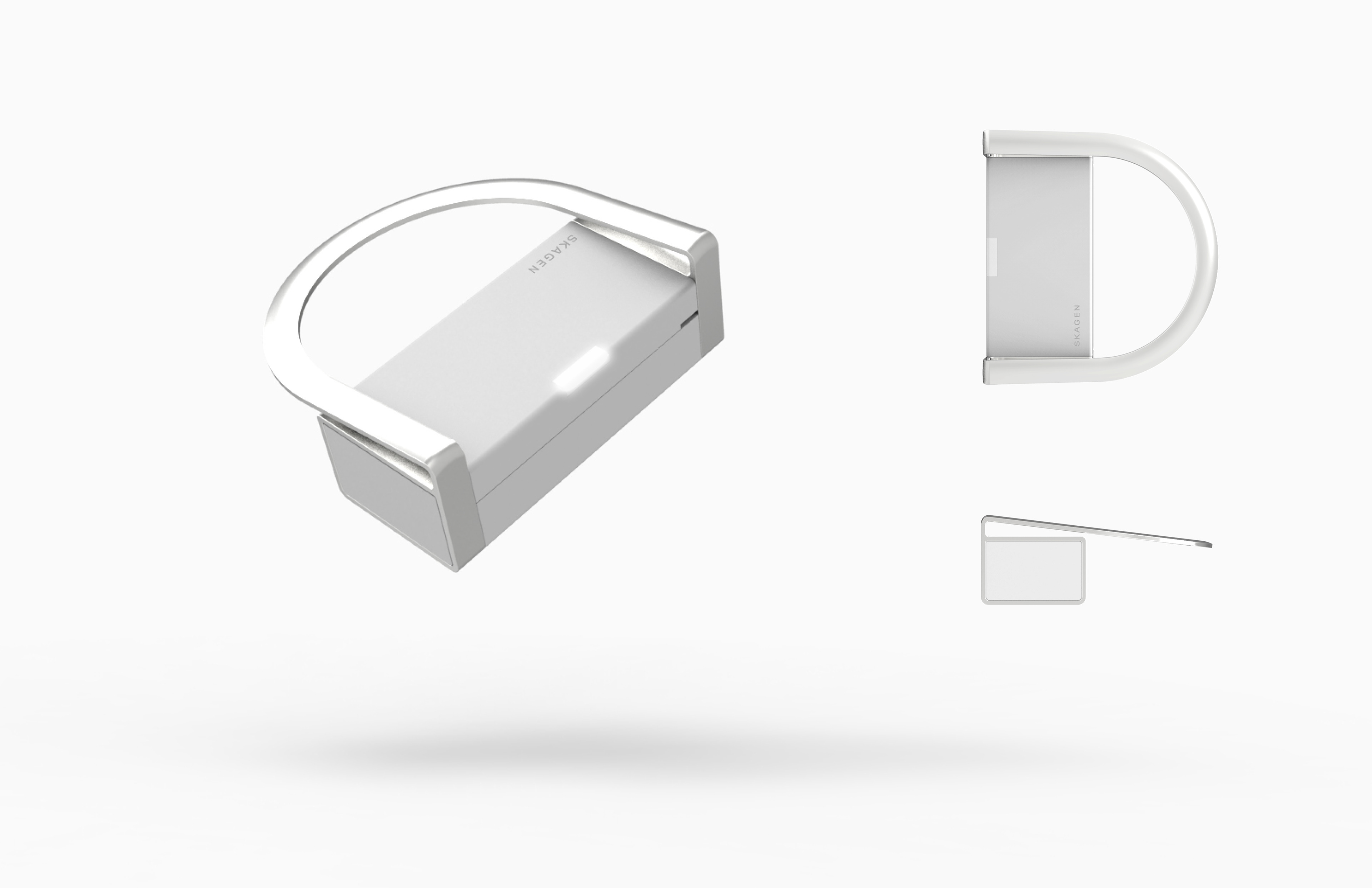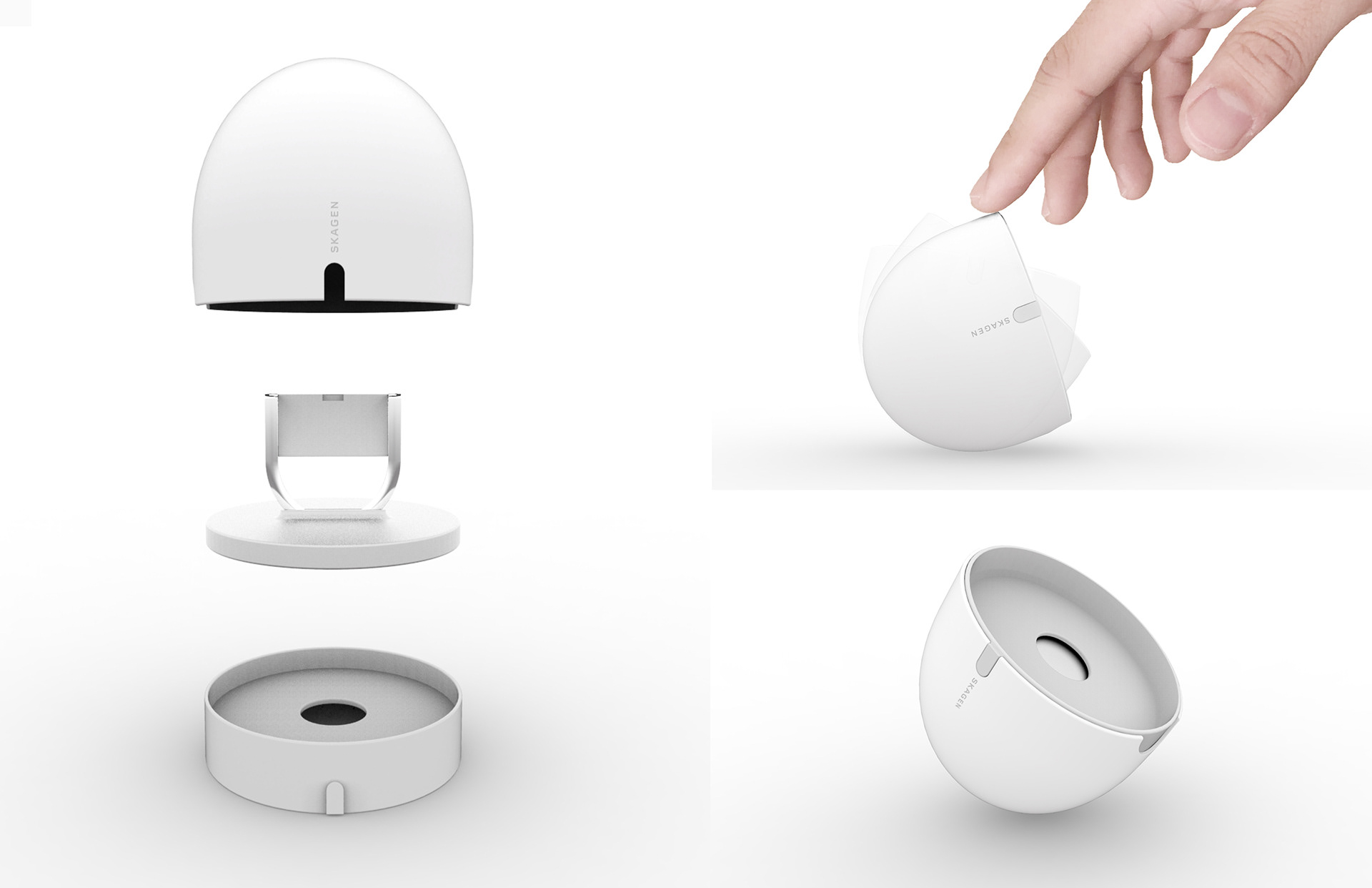 Project III - Leather Accessories
I had the chance to create a portfolio folder, a tray, and a box from a single piece of material, without using glue, stitching or riveting. I decided to utilize a type of leather called Inspire that's recycled from old Spalding basketballs. 
I liked that it was environmentally friendly as well as beautiful to work with. 
Keywords   
       Natural / Calm / Effortless

In order to reduce the amount of leftover cut out material, the flat pattern of this Enspire collection is designed and proportioned to fit in one piece of leather. The sheet is rolled into a roll and ready to be shipped. The patterns are pre-scored so that the users can experience the process of making the pieces by following the instruction manual provided.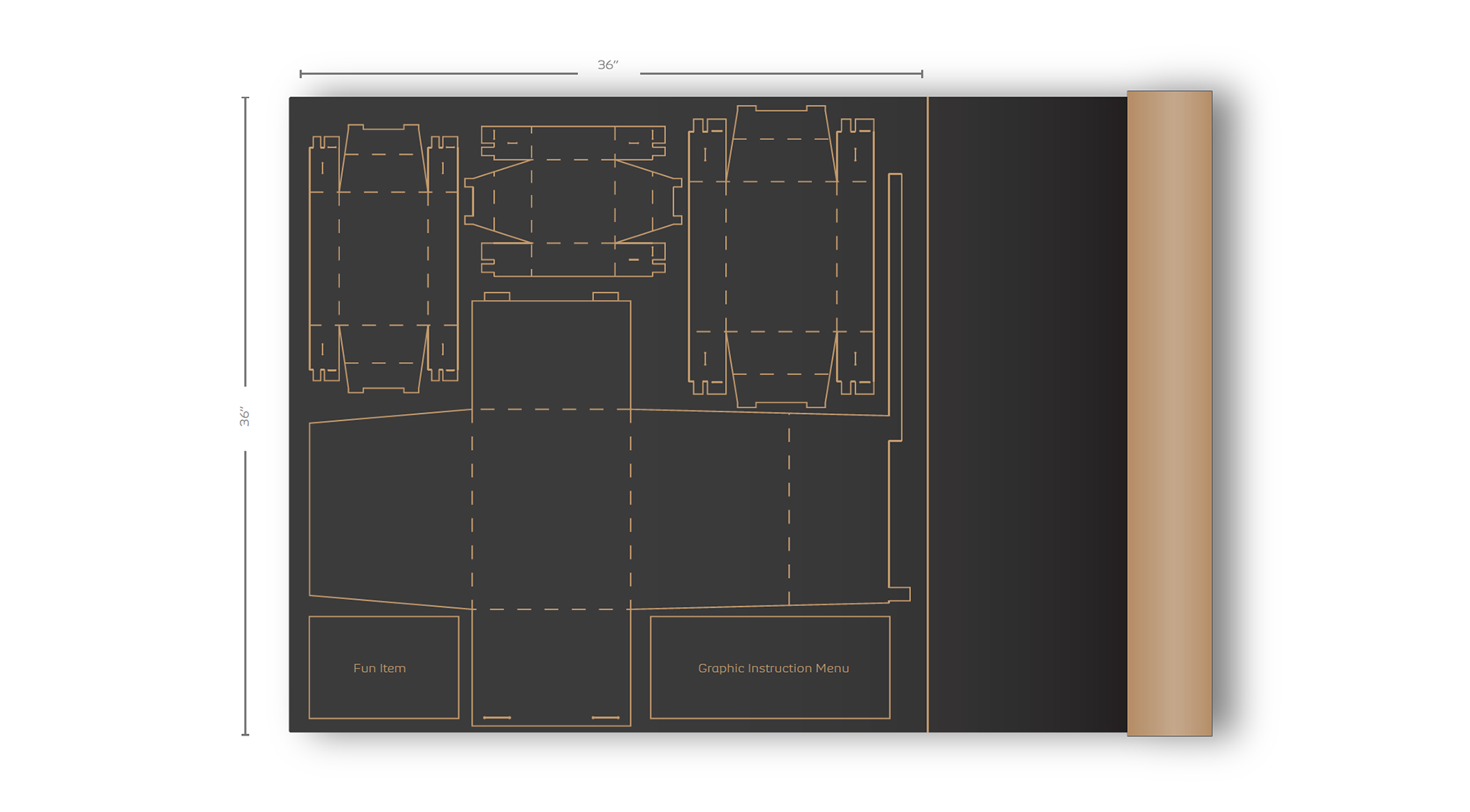 After testing a few different thicknesses, I went with a 1.2mm leather that was pliable and held its shape.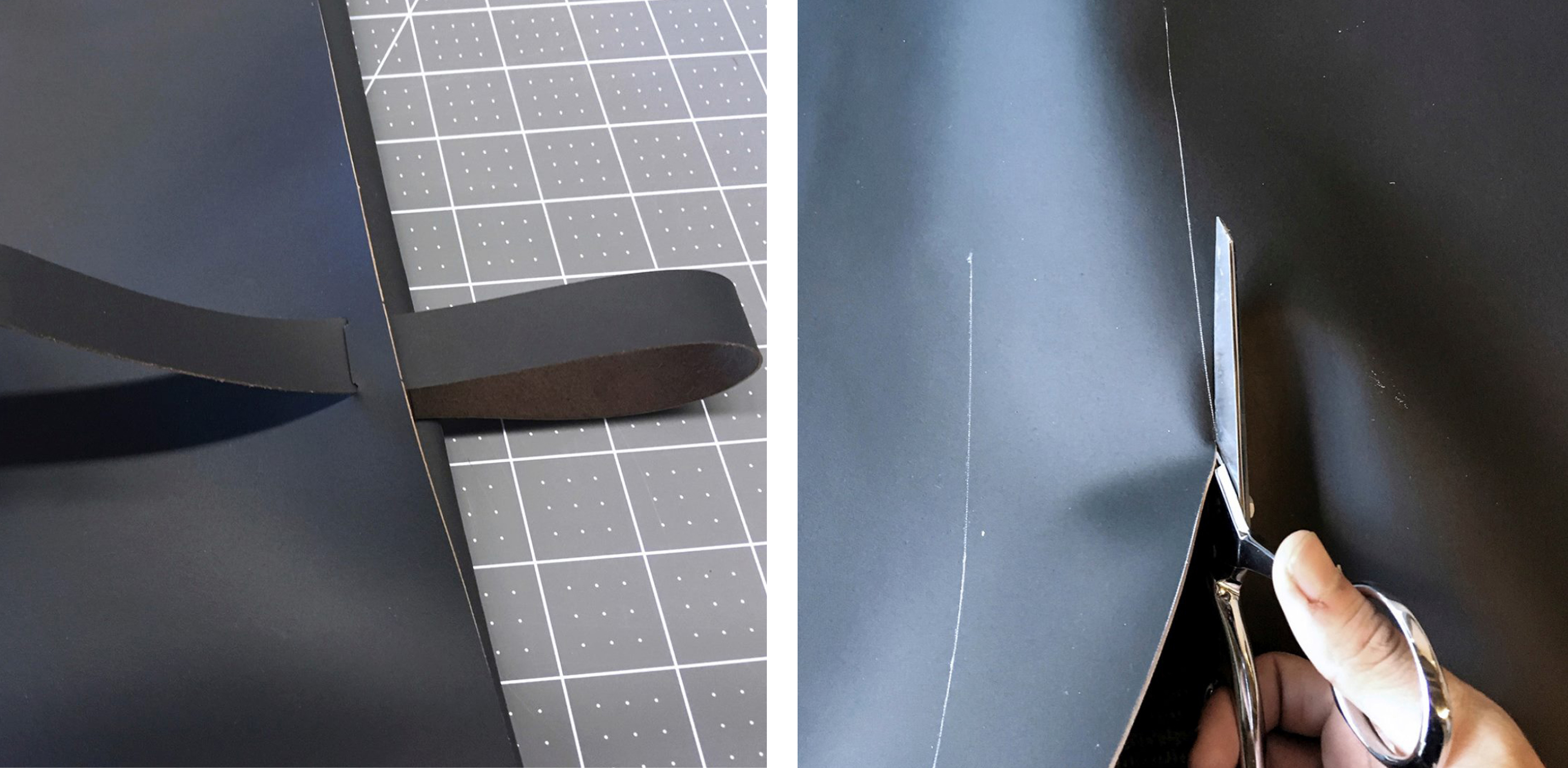 I was inspired by the art of origami and assembled the collection using only cuts and folds. Here, the portfolio comes to life. Each item is made of one piece of pattern.