Wrinkle
Through investigating creative ways to collect, experiment, and utilize discarded material, I created a series of felt pendant light derived from the process of stiffening and forming around a simple mold.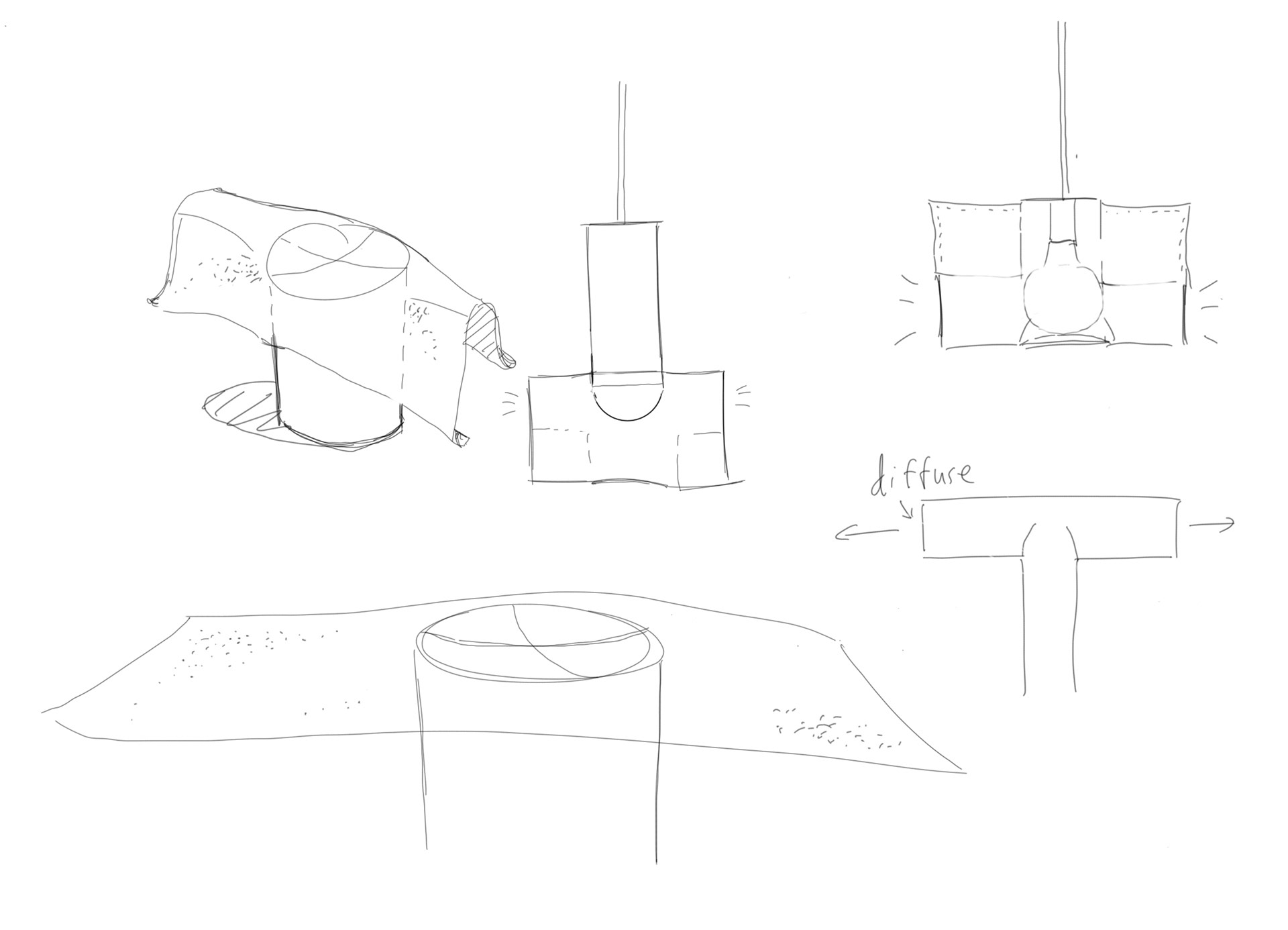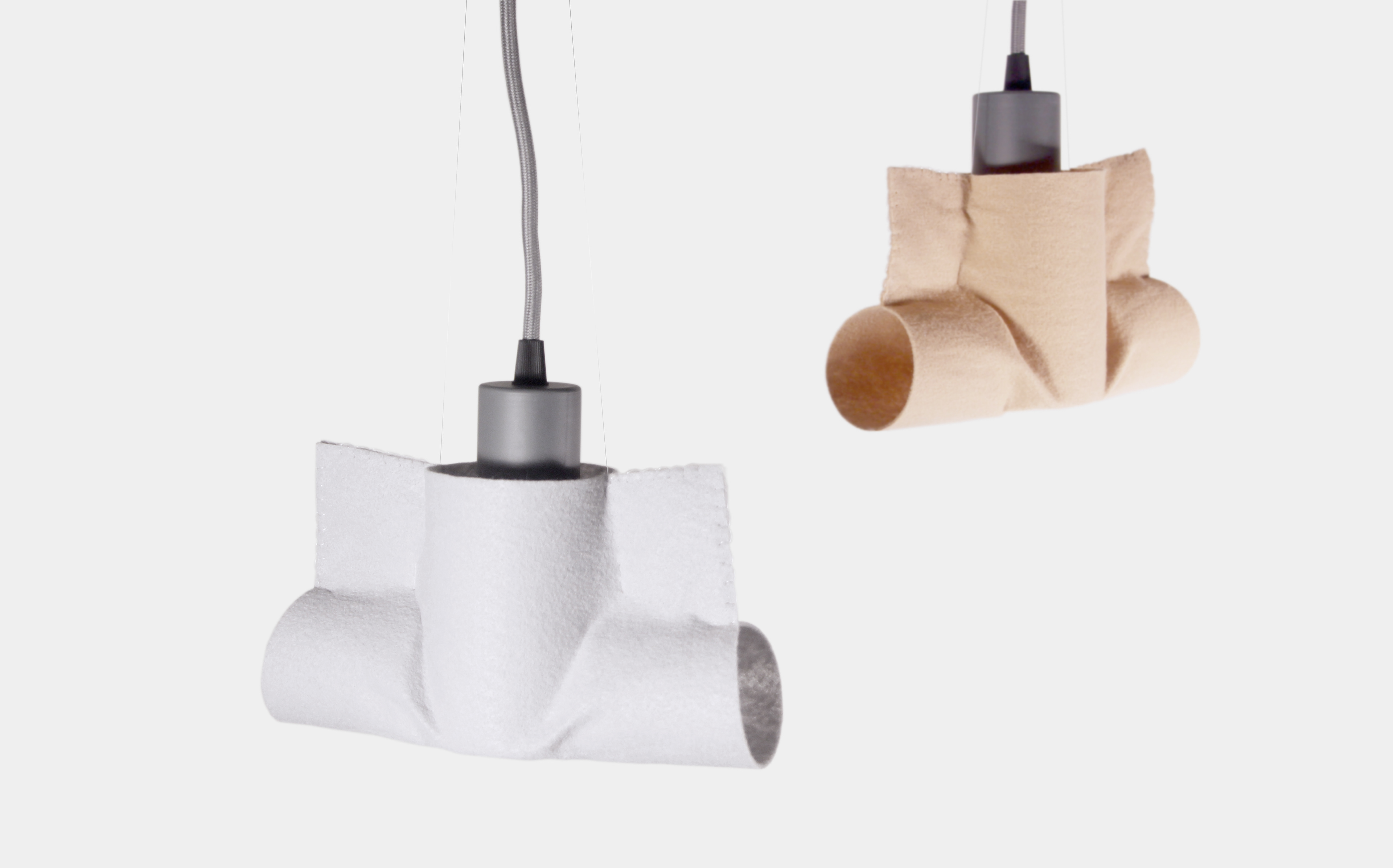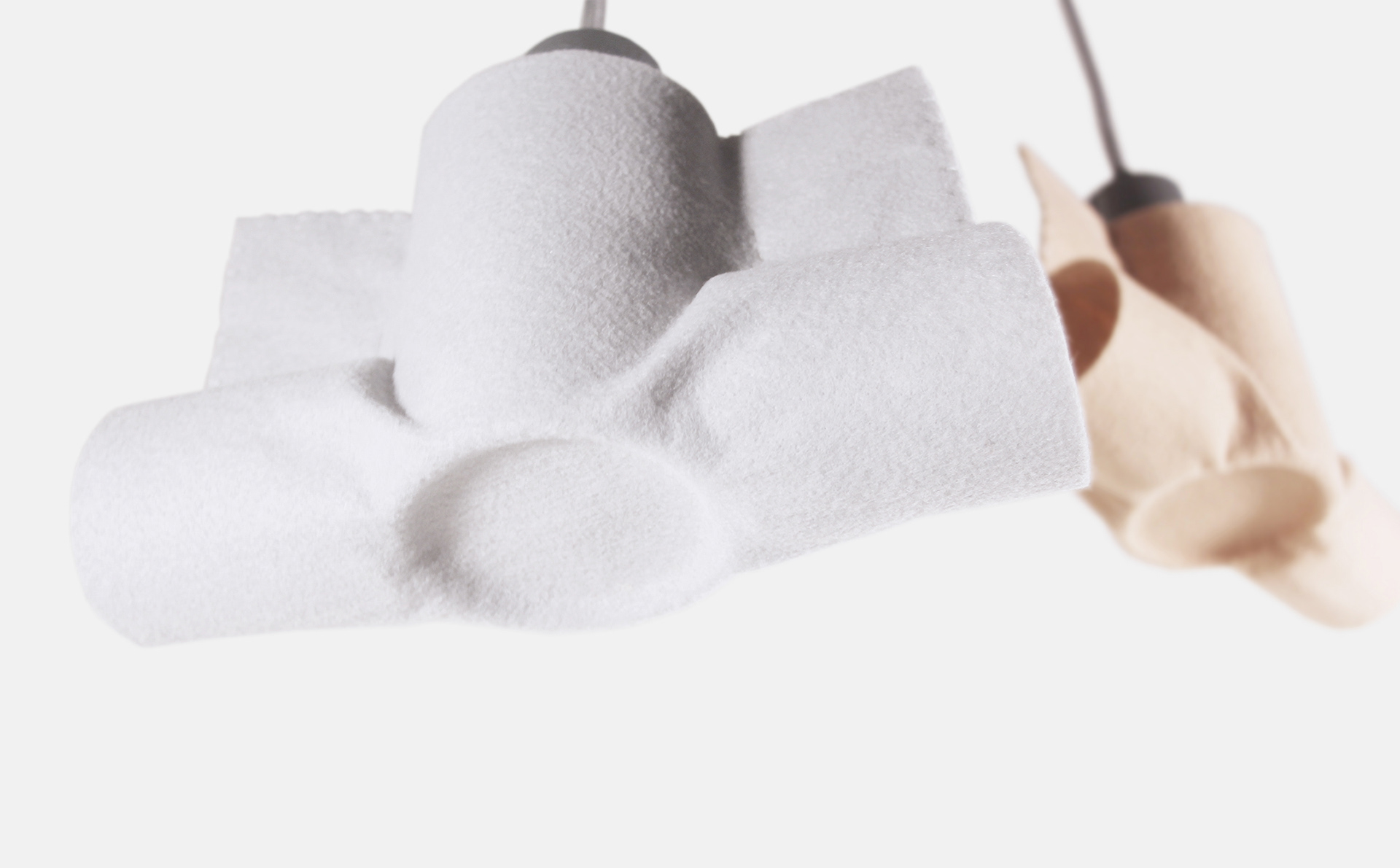 As a class, we visited local recycling center to source leftover materials. This light exploration project started out by collecting felt sheets. I was fascinated by how light can enhance the texture of felt.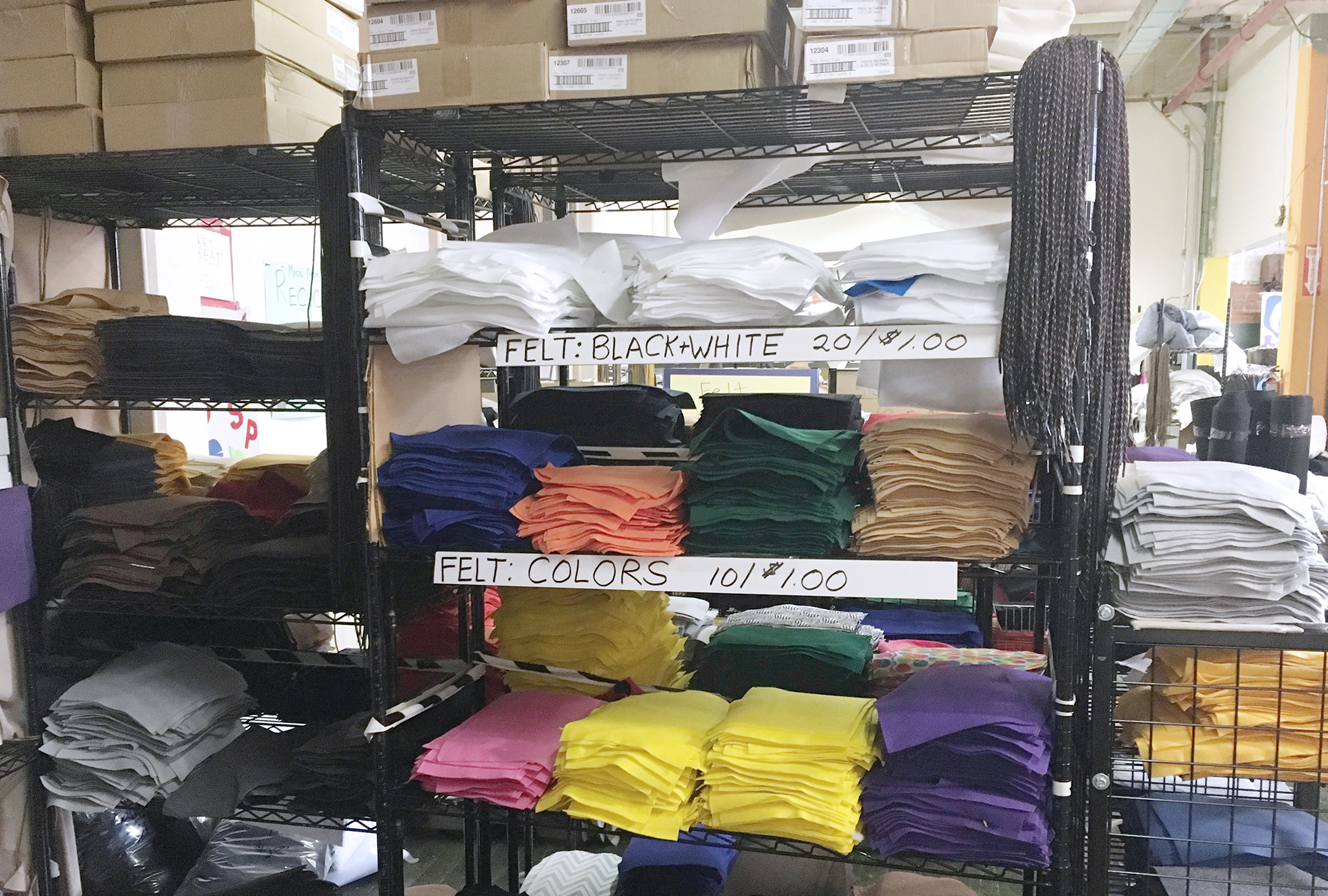 The mold is simply made of paper pipes, wooden sticks and tin clips.

While the felt is still wet from stiffening, I wrap it around the mold and fix it with two staples and four tin clips. The wrinkles and volume begin to take shape and eventually become stiff enough to hold.

Instead of cutting off the end of blanket stitch, I extend the fishing line to create loop at the end.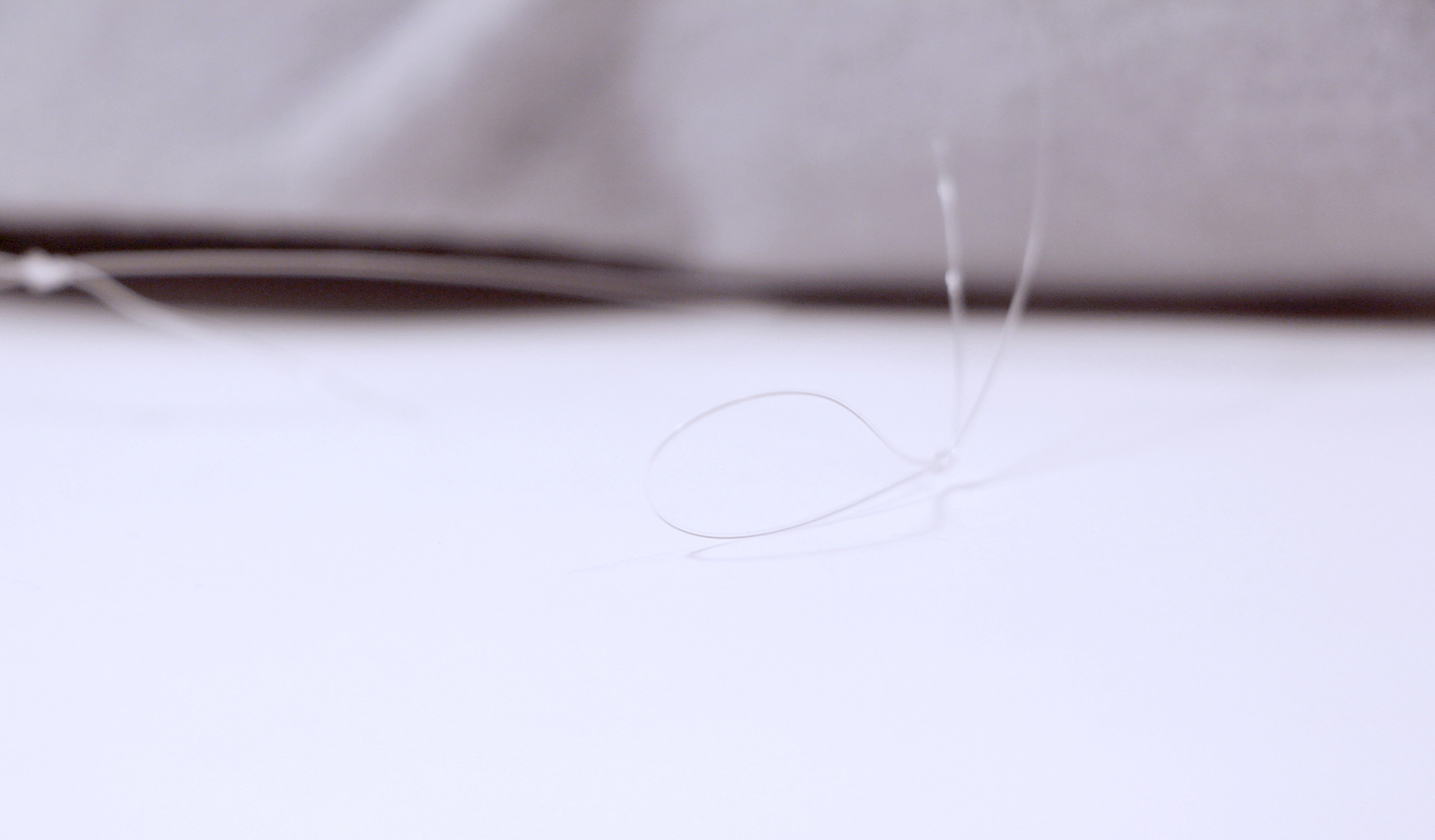 The loops are hooked on the plastic twist ties attached to the cord.